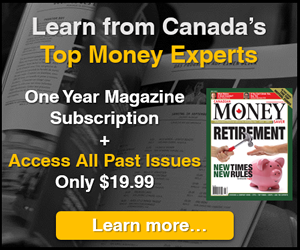 5i Report
NOV 17, 2018 - One of Canada's largest financial institutions with solid fundamentals and valuations. Rating maintained at 'A-'.
Download Report
5i Recent Questions
Q: How would you rank the banks? Strongest to weakest in this environment.
I'm considering selling some far "out of the money" puts to get some income. And if I get assigned, so be it. I'll suffer with a few bank positions yielding close to 8%. Geez, we're talking about bank stocks! I figure if they get into trouble we're ALL in really really BIG trouble.
For example, TD at $40 would yield me 7.9% in dividends. That's like 10.2% in interest. Or RBC at $58 would yield me 7.4% in dividends.
So which Canadian banks would "crack" under pressure and which wouldn't.
Thanks and take care!
Read Answer
Asked by Carlo on April 07, 2020
Q: Hello Peter and team . Good graph set up. If we can share the source or build few important set ups in the site itself, that would be great.
Q- Dividend safety . Out of the following which ones you think has the dividend safety AT THE CURRENT LEVELS OF PAYOUTS-
1. BANKS (BNS, TD, RY, CM), TELECOM ( TELUS, BCE) , ENB, BIP, GWO, SUNLIFE, CU, FTS.
I am thinking of putting new money into 3-4 of these but dividend safety is must. Thanks
Read Answer
Asked by RUPINDER on April 03, 2020
Q: I have just read that the European Banks are going to stop paying dividends and that the US banks are under a lot of pressure to follow suit. Do you think that The Canadian Banks will also suspend dividends?
Read Answer
Asked by shirley on March 31, 2020