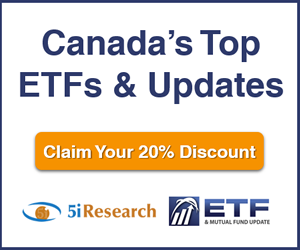 5i Report
NOV 17, 2018 - One of Canada's largest financial institutions with solid fundamentals and valuations. Rating maintained at 'A-'.
Download Report
5i Recent Questions
Q: I need to increase my allocation to financials.
Should I go with the US banks which currently have "Momentum" on their side .... plus great new jobs numbers in the US.

Or the Canadian banks which have been hurting and the only "M" seems to be down .... or are they in Value territory? (of course we in Canada just saw 70K jobs disappear).

Or is there a third option?

Thanks for your help in sorting this out?
Read Answer
Asked by Donald on December 09, 2019
Q: Your thoughts on the Canadian banks? What's your favorite?
Read Answer
Asked by David on December 09, 2019
Q: How seriously should we take the Canadian banks when they all increase their year-end loan loss provisions significantly? Is this really a harbinger of a slowing economy or am I being too cynical to think that this is a good way for management to build in some "wiggle room" going into the new year? Loan loss provisions are the one area management can use to massage headline numbers and perhaps boost profits next year if results are not so good.

Appreciate your insight.

Paul F.
Read Answer
Asked by Paul on December 09, 2019