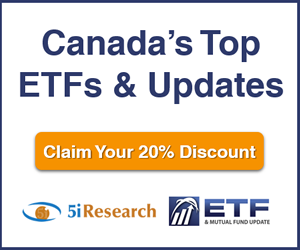 5i Recent Questions
Q: Hi, I currently have $11,500 to add to my TFSA with a long term horizon. I currently hold CNR (2.53%), NTR (2.88%), PLC (5.04%) PPL (2.98%), TD (4.21%), V (4.71), WCN (6.15%), XLV (3.31%) MAW 104 (25.11%). I am wondering if I should add to the current companies or might you have any other suggestions?
Read Answer
Asked by Penny on July 11, 2019
Q: Wondering if this is a good time to take a position in one of these Canadian mid-stream oil companies. Which one would you buy today if looking for the highest short term price appreciation? (say over the next year). Why?
Read Answer
Asked by Les on June 07, 2019
Q: Please commit on latest earnings.
Read Answer
Asked by don on May 06, 2019