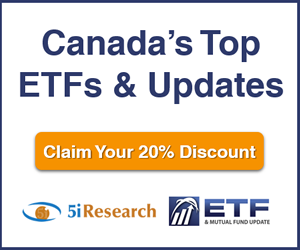 5i Report
DEC 19, 2018 - Insurance business with exposure to Asian economies. Valuation and dividend show an attractive entry point for a long-term investor. Rating maintained at 'B+'.
Download Report

5i Recent Questions
Q: Hello 5i Team
Of the three major life insurance companies in Canada (GWO, SLF, MFC) which is the best company to invest for a steady growing dividend stream.
Are there other Canadian life insurance companies that I should look at?
Notwithstanding the tax advantage of Canadian Dividends, should I be looking at US life insurance companies?
Thanks in advance for the excellent service.
Read Answer
Asked by Stephen on May 15, 2019
Q: I have decided to only keep a few stocks and follow the Growth ETF Portfolio. Of the 10 stocks I have mentioned above 9 are listed in your BE Portfolio with the exception SHOP. All have done very well for me SHOP up 568%, CCL,B up 180% ,SIS up 159%,MG up 112% and the rest all up between 11 and 42%.So my question is do I keep them all? Sell some ? Any suggestions appreciated.Paul
Read Answer
Asked by Paul on May 13, 2019
Q: Hi Peter/Ryan
I am buy & hold investor. With quarterly results out for couple of mentioned companies, do you think any of these stocks don't fit in that category anymore irrespective of sector or there are better ones ?

Thanks

Read Answer
Asked by Sanjay on May 10, 2019