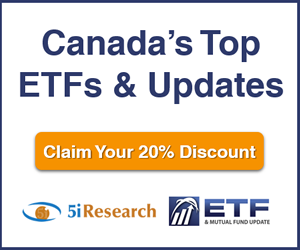 5i Report
JUL 28, 2020 - With a strong operating history and capital base, a reasonable valuation and good dividend SLF remains a solid financial sector name for investors to consider. Rating maintained at 'B+'.
Download Report
5i Recent Questions
Q: What's driving Sun Life up? Its ability to make money would seem to me to be limited in this low rate environment, but it's outpacing Amazon and Apple, this month, not to mention quieter stocks like Algonquin and Loblaws.
Read Answer
Asked by John on July 31, 2020
Q: In this low interest rate environment would you put money into banks or insurance companies?
Read Answer
Asked by Lloyd on July 22, 2020
Q: I know Chartwell is and will be under scrutiny under the current context. I fell in love with the drip and the monthly high dividends not so much the stock.

What would be your 2-3 suggestion to replace it with? Considering I want a high monthly div that a can drip without investing 100k in!

Thanks
Read Answer
Asked by Claude on July 17, 2020