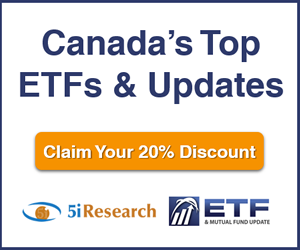 5i Recent Questions
Q: Hello,
I am currently waiting out this deep downturn in the market. At some point the market will start recovering. I have followed your recommendations in the Portfolio Tracking and Analysis tool.

If you had $500,000 sitting in cash which you want to deploy once the market turns around, which sectors would you look towards investing in for the eventual upward trend? Would you be able to provide your favourite stocks /ETFS which you would use to cover the sectors you think will be first to recover?

Thanks for all your help.
Read Answer
Asked by Mauro on April 01, 2020
Q: hi, dear team
i just got some money for longterm investment. how about this list ?
can you tell me at which price i can buy?appreciate!
best regard
Jacky
Read Answer
Asked by liang on March 30, 2020
Q: I get most of my income from dividends. Please name 4 sectors where dividends might be relatively Less likely to be suspended and 5 companies that will do best with the criteria mentioned. I understand that at this time it is hard to project but I ask for relative possibilities with the current situation that may change. 
thanks 
Yossi
Read Answer
Asked by JOSEPH on March 26, 2020