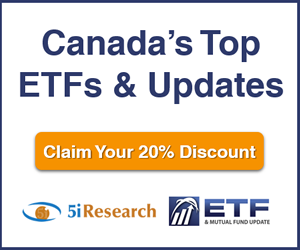 5i Recent Questions
Q: Given the bounce back has been "quicker" than expected, what would be your top 5 US and CDN growth picks ranked in order with a strong management and balance sheet that would be considered "on sale" still from the Covid effects? Given I have a 5-10 year timeframe. Thanks.
Read Answer
Asked by Andrew on May 04, 2020
Q: Hi 5i
I currently hold PFE, GUD and COV (although this may go after being patient a little longer) in healthcare.
I am currently considering ABBV as an addition and wondering what your thoughts are on it at this time.
Any other US healthcare suggestions that might have caught your eye recently ?

Thanks
Mike


Read Answer
Asked by mike on May 04, 2020
Q: Hey 5i,

Incredible stuff here. Thank you.
Looking for some confirmation.
With relative balance between growth and dividend stocks.
US listed inside an RRSP. Longterm holding. Looking to buy slowly on this wild ride or if and when it plummets.
Could you recommend a starter bundle 8-10 stocks.

Thanks again!
Read Answer
Asked by Adam on May 01, 2020