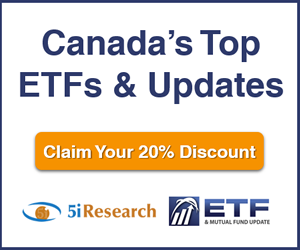 5i Recent Questions
Q: I've learned recently that mRNA-based vaccines require extra cold storage (-70C; dry ice temperature). This will be a logistical challenge if such vaccines are approved. Two-part question:

1. Your thoughts on the impact of this logistical challenge on PFE/BNTX and MRNA?

2. Dry ice (solid CO2) lasts only about 3 days in insulated packages. Widespread mRNA vaccine distribution might depend on having a lot more dry ice produced at facilities near airports, shipping hubs, and smaller distribution centers. Any ideas for a play on dry ice via companies selling dry ice production equipment?

Many thanks! New subscriber this year and very satisfied!

Read Answer
Asked by Mark on September 28, 2020
Q: My powder keg is dry waiting for the covid 2nd wave and in my opinion anticipated second market adjustment. The recent jitters made me realize I haven't made my buy plan for my cash...I am pleased with my portfolio and don't have any huge gaps, I am slowly switching from growth to income so am looking more toward your income portfolio for inspiration. In Canada ENB and H looked like good buy options and I already own Suncor so would top up on that as well to a full position. In the USA I am leaning towards P&G and Coke. These complement my current holdings and I feel these additions will do OK in a possible extended covid induced economic slowdown as well as be good long term income holdings.

Any names you wished you had added on the last drop or names you are watching with interest?
Read Answer
Asked by Tom on September 23, 2020
Q: I just retired with no pension and living off my portfolio. I'm sitting on a lot of cash right now with very little US investments. I would like to start buying slowly. What would you suggest. Preferably ETF's listed on the TSX with the odd US stock. Thanks
Read Answer
Asked by HEATH on September 21, 2020