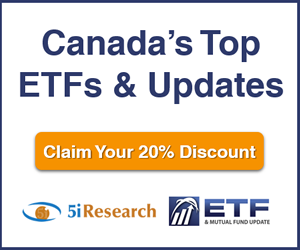 5i Recent Questions
Q: Q: Hello Gentlemen,
I hold 5.8% of TRP and 4.2% of ENB in my portfolios. Long term TRP has underperformed both PPL and ENB. I consider selling half of TRP (in RIFF) and use the proceeds to take a position in PPL.
Your opinion please.
Thank you,
Werner
Read Answer
Asked by Werner on February 11, 2020
Q: I have had a small position in Keyera since before the oil price crash. It is still down 20% and even the most optimistic forecasts will only bring it close to my cost price. Its dividend is about the same at PPL, is lower than ENB and higher than TRP. ENB is my only other pipeline stock. I could sell KEY and add to ENB or open an position in PPL or TCP. Which do you think would be better for income and a little growth?
Read Answer
Asked by Ken on January 22, 2020
Q: Hi Peter, Ryan, and Team,

I manage my son's TFSA, and it's quite well diversified, except for zero exposure in energy. For this year's contribution, I'm considering one of ENB, IPL, TRP, or PKI. I realize that PKI is in a different sub-sector, but am leaning towards it, and would appreciate your insight. We favour dividend payers, even if it's a small dividend. Thanks as always.
Read Answer
Asked by Jerry on January 13, 2020