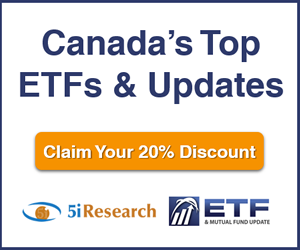 5i Recent Questions
Q: I am aiming for a 20-stock (or slightly less) portfolio of dividend payers. So each position will be 5% or slightly more.

In the pipeline / utility sectors I currently have ENB, TRP and BEP.UN. I am hoping to add one of the stocks below. I have a preference for good dividend growth and good management, but would prefer not to have too much overlap with BEP.UN if possible. Mind you, I suppose BEP.UN is quite diversified geographically which might make a case for being different anyway (your opinion ?). Which one would be the best fit, or is BEP.UN enough ?......

Canadian Utilities (CU)
Fortis (FTS)
Emera (EMA)
Algonquin Power (AQN)

Thanks.
Jim
Read Answer
Asked by Jim on September 09, 2019
Q: Looking to add TRP ( already have ENB ) to my RRSP for some income but am somewhat concerned if there were to be a recession - would this be considered a "Utility " thus less likely to take a hard hit or would I be better looking at BEP.UN, FTS, AQN or EMA and if so, which would you recommend at this time ? Your opinion is greatly appreciated.
thanks
Read Answer
Asked by JOHN on August 28, 2019
Q: Hello there,
For the above stocks, which are in my RRSP, gains in about a year are 15%, 37%,26% and 15% respectively. I didnít plan it but just happened to buy approx $5k in each of these on a near 52 week low I guess.
I read a comment about letting your winners run, but also am learning about taking profits and not being greedy for more.
What do you look for to make a smart decision, please?
In the examples given, are any obvious sells or keeps?
Thank you for your help!
Read Answer
Asked by Hilary on August 09, 2019