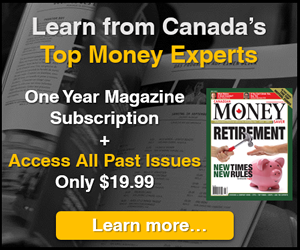 5i Report
NOV 01, 2018 - Energy transporter and distributor facing some headwinds despite strong balance sheet and better than expected dividend stability. Rating lowered a notch to 'B+'.
Download Report

5i Recent Questions
Q: Quite a few analyst think that ENB will drop to about 41 Dollars !
Your thoughts please !
I avoided a haircut when I sold at $50.50
I don't like to buy in and get shaved!
Read Answer
Asked by Frank on June 21, 2019
Q: Which companies in your portfolios do you consider relatively close to recession proof?Please break down as to income,balanced, growth.Of these companies you pick,which ones increase their dividend at least 3% on an annual basis?
Read Answer
Asked by Terry on June 21, 2019
Q: TRP, ENB, CJ, SGY, IPL, SU, TOU, VET, TOG, CPG.

At $50 - 55 WTI which of the following would have the best possible chance at :

A. Enough cash flow to cover dividends.
B. Enough cash to sustain or improve current balance sheet.
C. Able to sustain current production levels that would not negatively affect the above from the above.

please list the stocks order of best first for each category
thanks Yossi
Read Answer
Asked by JOSEPH on June 18, 2019