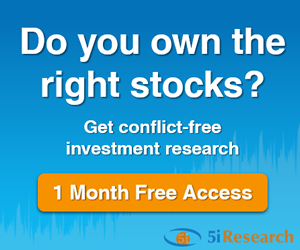 5i Report
NOV 01, 2018 - Energy transporter and distributor facing some headwinds despite strong balance sheet and better than expected dividend stability. Rating lowered a notch to 'B+'.
Download Report

5i Recent Questions
Q: I hold the above stocks in my portfolio. Thinking of adding QSR. Your thoughts. Or should I keep my cash for better opportunities during tax loss period ? BEW and PNG are my play money. Playing PNG with house money.
Read Answer
Asked by Roy on September 12, 2019
Q: I am aiming for a 20-stock (or slightly less) portfolio of dividend payers. So each position will be 5% or slightly more.

In the pipeline / utility sectors I currently have ENB, TRP and BEP.UN. I am hoping to add one of the stocks below. I have a preference for good dividend growth and good management, but would prefer not to have too much overlap with BEP.UN if possible. Mind you, I suppose BEP.UN is quite diversified geographically which might make a case for being different anyway (your opinion ?). Which one would be the best fit, or is BEP.UN enough ?......

Canadian Utilities (CU)
Fortis (FTS)
Emera (EMA)
Algonquin Power (AQN)

Thanks.
Jim
Read Answer
Asked by Jim on September 09, 2019
Q: Based on current evaluations, would you swap FTS for ENB? Currently, also own BEP. I have owned FTS for a few years and have no concerns but wondering if ENB might provide a bit more upside (and larger dividend) at this point with a minimal change in risk. Owned in RRSP so no tax issues and doing this for a long term hold.

Appreciate your insight.

Paul F.
Read Answer
Asked by Paul on September 06, 2019