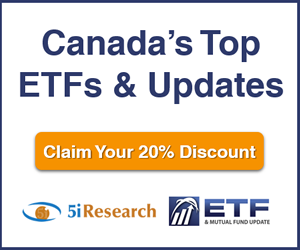 5i Report
MAY 11, 2020 - An oil and gas pipeline and utilities operator that continues to offer long-term stability, modest growth and a reliable dividend. Through its vast pipeline network and improved liquidity, this company is well-positioned for tough times. Rating maintained at 'B+'.
Download Report
5i Recent Questions
Q: I have a LIF consisting of these four. ENB at 15%, AW.UN, CPD and SIS all at around 27%. I will need to trim one or more for my annual withdrawal. Would you have any thoughts on the best candidate for a trim? Thanks as always for your advice.
Read Answer
Asked by Frank on July 02, 2020
Q: Can you please provide us with your comments with respect to the shut down of Line 5 in Michigan?
A couple of brokers view this as "Negative" with respect to the ENB's valuation.
Thanks
Read Answer
Asked by Terry on June 29, 2020
Q: You consistently state that Enbridge is one of your favorites. Why? In light of the current anti-carbon sentiment of the general public and current sadsack government I am seriously considering selling. Sure the dividend is great, but in 5 years the stock price has declined from $60 to $40. What could possibly happen to have the price appreciate back up to the $60 level?
Read Answer
Asked by Kelly on June 26, 2020