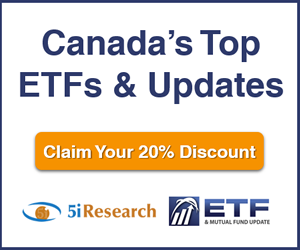 5i Recent Questions
Q: Hi,

I currently own all 4. If you were to pair down to two, which two would you have in an RRSP and why?

Thank you!

Read Answer
Asked by Matt on April 17, 2019
Q: Hi:
CNQ shares seem to have dropped relative to SU in the last year. Would CNQ have more upside potential than SU in the medium term?
Read Answer
Asked by Steven on March 29, 2019
Q: Do you have an opinion about buying either of these at this time? Based on the company numbers you post here, the div yield is about the same but P/E is a bit lower on CNQ. Does the fact that SU is more vertically integrated help or hinder with future corp/stock growth? Do you see either co having a stronger financial position?
I wouldn't mind some capital appreciation but the yields are attractive and I'm thinking that the div is safe with both cos. To me, neither co likely has big upside but they both seem to trade in a somewhat narrow range and given current yields and where the prices are, is either a better buy now or would you hold off for lower prices yet?
Thanks
Ralph
Read Answer
Asked by ralph on March 09, 2019