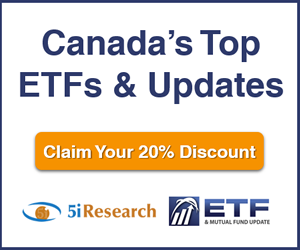 5i Recent Questions
Q: Hi 5i team,
I was wondering what your opinion is of the Morningstar Quant reports which can be found within TD Direct investing. For example, each of these stocks are noted as 'undervalued' or significantly'undervalued'. As well, they have little or no moat, and some are high or very high risk. Their stock prices are/have dropped a bit.
Would you consider it realistic decision making to include them in the mix of info resources?

Also, could you kindly rank these stocks if one were doing this year's TFSA amount- it's a small sum so is it best applied to one stock or divided?

I have SU and CNQ, similar amounts invested in each and both are above water a little.

Please deduct however many credits you like. Thank you for helping me!
Read Answer
Asked by Hilary on February 05, 2020
Q: Good day 5i Team,

Would you be able to recommend few tickers for a cover calls strategy? Any suitable companies that are traded on TSE?

Thank you,
Read Answer
Asked by Mykola on January 28, 2020
Q: I am building small trust accounts for each grandchild that hopefully will get them interested and informed in the market.
Can you comment on current holdings and suggest 2 or 3 additional stocks?
Criteria: Canadian, dividend-paying, relatively stable but with growth potential?
Many thanks for your great service.

Read Answer
Asked by David on December 11, 2019