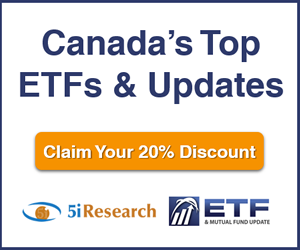 5i Recent Questions
Q: I'm underwater on a few investments and I'd appreciate you sharing your perspective on if you see these stock improving over the next 3-6 months.
Read Answer
Asked by John on June 20, 2019
Q: Hi,

I currently own all 4. If you were to pair down to two, which two would you have in an RRSP and why?

Thank you!

Read Answer
Asked by Matt on April 17, 2019
Q: Hi:
CNQ shares seem to have dropped relative to SU in the last year. Would CNQ have more upside potential than SU in the medium term?
Read Answer
Asked by Steven on March 29, 2019