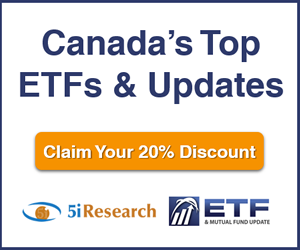 5i Recent Questions
Q: Good morning,

Looking to clean up my oil and gas names but don't mind keeping some or adding others to maintain some exposure.

How would you rank TOG/TOU/BTE/WCP in terms of bounce back potential/likelihood of survival/balance sheet strength? What is you top two?

Do you much prefer SU, PXT, FRU, BIR vs the above names? What are your favourite oil/gas names at this time?

Thanks
Read Answer
Asked by Angus on March 30, 2020
Q: I am a believer that pure play gas stocks will be in better shape than oil plays going forward for next 3-4 years. I have taken a position south in OKE as a registered share holder. I I need to add in Canada. What would you prefer as a pure play gas play. Maybe a ETF?
Read Answer
Asked by John on March 30, 2020
Q: Of these 9 equities + ETFS, which would you see as reasonable to hold on to if one believes there is a prospect of recovering from the current economic storm from the virus? Some have been held for a long time are still positive, most are down; TOU is the worst (85% drop) and is now very small. They are held in a registered account, so tax loss selling is not an issue. Thanks for your excellent service.
Read Answer
Asked by Leonard on March 26, 2020