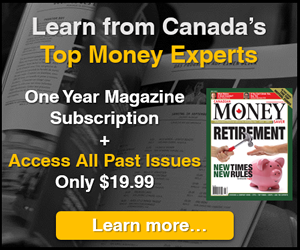 5i Recent Questions
Q: Any reason you see for the dramatic sell off today?

Thanks

Sheldon
Read Answer
Asked by Sheldon on July 16, 2018
Q: My wife and I are looking for growth and have a high tolerance for risk in our TFSA accounts. We have full positions in SHOP, TSGI, KXS, GSY, SIS, PHO, PBH, COV and half positions in RHT, WCP, GC and GUD. These will remain long term holds as long as there's no material change in any company. We're considering CSU and TOY. Could you comment on purchasing these at today's prices and indicate potential future headwinds (China dispute on TOY). As a second question do you have any other suggestions that look particularly interesting to you today? Thanks for your incredibly valuable service.
Read Answer
Asked by Warren on July 13, 2018
Q: Sorry my last question was not quite clear. As it pertains to the balanced portfolio, and MX was taken over, what would you replace it with today?


Read Answer
Asked by kelly on July 12, 2018