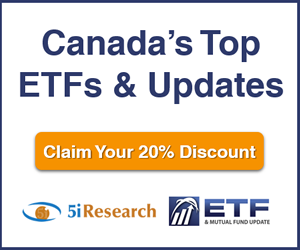 5i Recent Questions
Q: With today's PR, do you think the dividend is safer. If they were going to cut they would have done so today. I know they can still change their their mind, but what are the odds.?
Also, do you think methanol prices recover faster than oil in the next say 1 year.
Lastly would you average down ?
Thanks
Read Answer
Asked by Luc on April 01, 2020
Q: The above TFSA holdings have not performed well and of course, are not eligible as tax loss harvesting. This is one of the potential downsides of TFSA investments. Please give me your thoughts on which ones you would move on from and without worrying about sectors, some replacements you think will recover well. Thanks again for your guidance.
Read Answer
Asked by bill on March 26, 2020
Q: Which one of these, if any, would you sell to increase my tech sector allocation? Can you please rank them as well.
Alternatively, if they all have good long term potential, I have the flexibility to increase my equity allocation with additional cash. Please let me know you thoughts and thank you!
Read Answer
Asked by Pierre on March 27, 2020