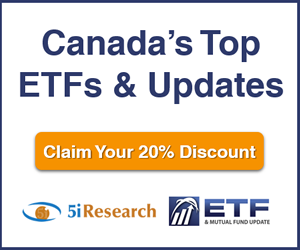 5i Recent Questions
Q: I am a retired, dividend-income investor with a buy-and-hold strategy that I trim-add around core positions. I am a bit light in the Materials sector.

I have been following MX and NTR. Both screen well on the metrics I use (P/E, P/BV, P/CF, P/S, ROE, dividend, dividend growth, payout ratio and consideration to analyst expectations). If I had to select one, I would give the nod to Methanex although RBC Direct Investing rates NTR better. Five questions:

#1 = For a long term hold, which would you pick?

#2 = Even though I am not a trader, for a rebound potential, which would you pick?

#3 = I use a full weighting of 5% for blue chips (examples, BCE, BNS, FTS, TRP). What weighting would you suggest...I am thinking a half position?

#4 = Both stocks are global companies. Which stock is more susceptible to the current trade wars?

#5 = Or....is there a better alternative stock which you like better than MX-NTR?

Five questions...please deduct 5 credits.
Thanks for the great service...Steve
Read Answer
Asked by Stephen on July 15, 2019
Q: Would you be able to compare these two companies or are they too different? If I understand correctly they are both in the materials sector, are well managed and are companies which combine some growth along with a healthy dividend. Possibly MX has more of a global reach and so has some control over its destiny while LIF is a royalty company and simply reflects the current price of iron ore pellets. If I understand correctly LIF would have a risk of ore exhaustion or depletion even though the Labrador Trough has been a source of high quality pellets for years now. MX buys hydrocarbons (oil and gas) to make methanol so their input costs should be low yet methanol prices must be even lower so we have a problem. You note MX is projected to have 60% growth next year which is a high number but the stock continues to decline. Based on your years of experience do you feel this is a valid projection? Is the 60% number based on anticipated recovering demand or is the company opening a bunch of new factories next year?
Any other thoughts you have would be appreciated.
Thanks,
Jim
Read Answer
Asked by James on July 15, 2019
Q: Owner of MX and was going to write a question on it today before reading:
"While we like momentum a lot, we view SPB as more of an income security than growth, and in our view MX is too cheap on valuation to endorse this switch. "

I recall a lot of talk on BNN etc about the oil companies as prices started to come down. Valuations were cheap and nobody thought oil was going as low as it did. Is there not some risk here that methanol prices keep going lower in the way oil did which would throw the valuation argument into question? What would it take for 5i to throw in the towel here?
Read Answer
Asked by Tim on July 12, 2019