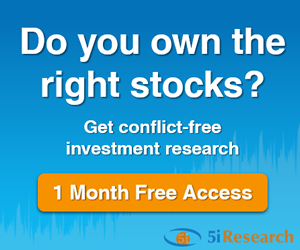 5i Recent Questions
Q: which is a better buy - TFII OR SJ OR MX at this time based on overall return perspective over 3-5 yr time frame. thanks r
Read Answer
Asked by r on February 15, 2019
Q: In my portfolio I have following Canadian equities: AQN (4.9%), BCE (4.78%), BNS (4.64%), WXM (4.5%), SIS (3.8%), BEP (2.68%), MG (2.29%), KXS (2.03%), PBH (1.94%), MX (1.92%), COV (1.87%), TSGI (1.76%).

I have a full positions worth of cash I would like to add to my Canadian content and was wondering on your thoughts as to adding to one new stock (ATD.B, WSP, CCL.B, other suggestion), 2 half positions, or adding to my existing positions.

I have a 20 year time frame and comfortable with some risk.
Thank you.
Read Answer
Asked by Dave on February 13, 2019
Q: Hello: I notice the price of MX has dropped from over $100 to its present level. I have shares in my RRIF. I bought in when the price was much lower. Would you suggest selling now and repurchasing later or wait out for prices to improve again?
Thanks
Ken Beatty
Read Answer
Asked by Ken on February 06, 2019