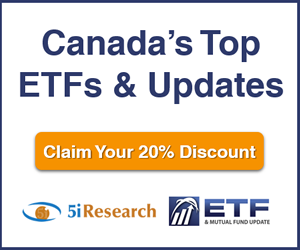 5i Recent Questions
Q: Hi, I currently have $11,500 to add to my TFSA with a long term horizon. I currently hold CNR (2.53%), NTR (2.88%), PLC (5.04%) PPL (2.98%), TD (4.21%), V (4.71), WCN (6.15%), XLV (3.31%) MAW 104 (25.11%). I am wondering if I should add to the current companies or might you have any other suggestions?
Read Answer
Asked by Penny on July 11, 2019
Q: Can you tell me what companies operate electricity generation facilities in Manitoba, Alberta, and northern Quebec? If possible please indicate which facilities are renewable in nature. Thank you.
Read Answer
Asked by Marco on June 28, 2019
Q: I have about 3/4 positions in the above utility stocks in my non-registered portfolio. I also have some money to add to this sector. Would you suggest I top up one or more of these stocks or open a new position in ACI? Thanks for your advice.
Read Answer
Asked by Ken on June 20, 2019