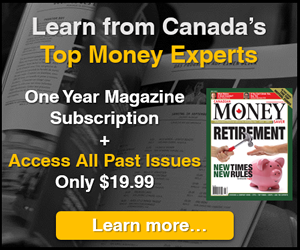 5i Recent Questions
Q: Charge as many credits as you see fit...at least 4...got lots. Annually, I follow the O'Shaughnessy system and go through the tedious process of ranking over 90 stocks into deciles. I am screening for stocks that are good value, less volatile and have a good + growing dividend. For value, I use P/E, P/B, P/CF, P/S. For volatility, I use Beta. For dividends, this year I have added 5 year growth % into the process. The resultant summary number is the cumulative of the 7 metrics, with roughly 60% value, 15% volatility and 25% dividend weighting. I then marry this up with a technical screening, using charts with a 200 mda, looking for a rising vs rangebound vs declining chart.

Question 1 = your thoughts on my screening system? I thought of adding in other metrics, but I wanted to keep it relatively simple. Factors such as payout % and ROE can always be a looked at in the next phase. Should I drop any of the metrics if they are redundant?

Most of the stocks screened as expected. However, 3 stocks didn't screen well at all and I am trying to figure out why. It may be that my population of stocks is skewed to value stocks, so if any of the other 3 stocks had growth or REIT characteristics, then they might be seen as outliers.

Question 2 = CSH's fundamentals screened horribly = 10th decile. Could it be that REITs may screen out differently, due to their very nature?

Question 3 =Both PBH and WSP screened poorly = 8th decile. Could it be their fundamental metrics exhibit more growth characteristics?

Question 4 = Reading past 5iR questions on these 3 stocks leads me to believe you are still strongly in favor of all 3. Please confirm.

Thanks...Steve
Read Answer
Asked by Stephen on December 12, 2018
Q: Good morning,
As an income investor, I have the following utility holdings that amount to about 12% of my non-registered holdings: FTS (up 10%), EMA and NPI (breaking even) and ALA (down 50%). I have no need to sell any of these and enjoy the dividends, but as a conservative senior and in a rising interest rate environment do you think it would be prudent to unload/reduce some of them or just hang on? If sell/reduce which should be the first to go?
Read Answer
Asked by Ken on December 11, 2018
Q: Good morning Peter, Ryan, and Team,

In an answer to Ulrike on October 2nd, in which he asked: "Which one company would you buy today? Hydro One or Fortis? Or none? And why?", you answered "Fortis has raised its dividend every year for close to 50 years, and we would have more confidence in it. H is OK, but has a lot of political interference still, with a new board as well, and a large acquisition that has yet to close."

It's your last comment that I'm wondering about. Washington state regulators have blocked the sale of Avista to Hydro One, citing "political interference". Does this setback for Hydro One affect your opinion of H going forward?

Thanks for your insight.




Read Answer
Asked by Jerry on December 06, 2018