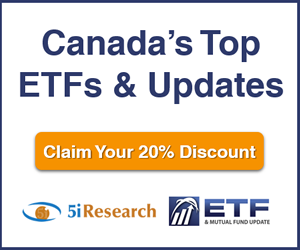 5i Recent Questions
Q: Hi. I have the above stocks in my TFSA and have some cash to deploy. Could you please give me 3 suggestions and rank them. Thanks.
Read Answer
Asked by Dona on May 26, 2020
Q: Hello Peter,
Is Well health technologies taking a hit due to the financing that was lower than the current price? If so, is it a good time to add to it.. Why are companies like fortis and other utilities and telecoms taking a hit . I thought lower rates would favour utilities and with work from home, companies like BCE would benefit as more people use the network. Lastly, do you feel it is time to add to LSPD or take a break given recent surge.. thanks very much
Read Answer
Asked by umedali on May 22, 2020
Q: Do you know why the price of Fortis has dropped over the past few days? Thanks for your comments.

Read Answer
Asked by Grant on May 22, 2020