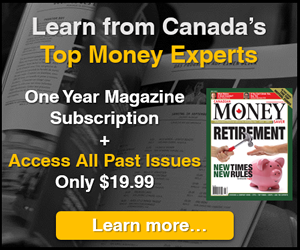 5i Recent Questions
Q: I plan to reduce my Financial Services exposure. I would like your opinion on whether I should sell BNS or TD or half of each (all things being equal, my preference would be to reduce the number of holdings by one).
Read Answer
Asked by Ross on May 21, 2019
Q: 3:44 PM 5/8/2019
I really apreciated the TSX60 list with US revenue percent for each company. I do however have some questions. Several of the numbers were a surprise.

1. We are told that TD Bank is 50% or more American with a branch on almost every corner in many large US cities but your list shows only 26% of revenue is derived from the US. Can you confirm this number as it makes a big difference to my investing decision.

2. I see Emera has 70% of income from the US which seems a little high to me as I understood that Emera was about evenly balanced between Canada and the US.

3. Fortis with huge investments in ITC in Michigan and 6 adjacent states [the largest independent electricity transmission company in the United States], in Central Hudson Gas and Electric and in UNS in Arizona shows just 9% US income. Surely this figure is sadly out of date.

Can we trust the rest of the figures in the list?

Thank you.............. Paul K

Read Answer
Asked by Paul on May 08, 2019
Q: Hello,
Our financial weighting is still quite a bit higher than you suggest for a portfolio...so my plan is to sell our (underwater) CIX as well as one or two of our (positive) bank stocks. Appreciate your ranking and thoughts regarding our bank holdings noted above. Thank you.
Read Answer
Asked by Bill on May 08, 2019