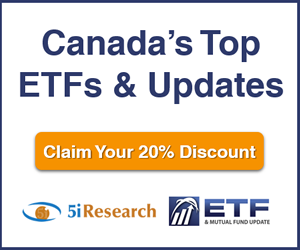 5i Report
JUN 27, 2019 - In our view, Canada's best growth story. This e-commerce company has grown more than 900% since we added it our Model Growth Portfolio back in 2016. There is a lot to like about the business but a recent run in the share price has elevated risks. However, we still think the company has a strong runway for growth. Initiating coverage at an 'A-' rating.
Download Report

5i Recent Questions
Q: I am interested in these three stocks as a long term growth hold. Would you close one, two or all three? Would you put an equal weight or some other percentage into the stocks?
Clayton
Read Answer
Asked by Clayton on July 15, 2019
Q: How would you proportion a long term investment of $20,000. Among the above 3
Read Answer
Asked by Terry on July 10, 2019
Q: HI,

I have about a 15% position of TRP in
my RRSP and was thinking of selling and replacing with a non-energy related equivalent dividend stock. I also have large positions of GSY, TD, SHOP, ENB, BNS, AAPL, GOOGL, SPY, V, JPM so would not add to these.

What would you recommend? Thank you.
Read Answer
Asked by Mary on July 08, 2019