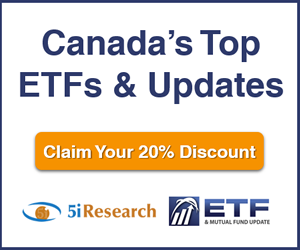 5i Report
JUN 27, 2019 - In our view, Canada's best growth story. This e-commerce company has grown more than 900% since we added it our Model Growth Portfolio back in 2016. There is a lot to like about the business but a recent run in the share price has elevated risks. However, we still think the company has a strong runway for growth. Initiating coverage at an 'A-' rating.
Download Report
5i Recent Questions
Q: In the event of another sell-off which 3 CDN growth stocks would you be looking to take an initial position. Thanks Richard
Read Answer
Asked by Richard on June 29, 2020
Q: How do I play the demise of wirecard? Would a competitor swoop in and take all the market share? If so which company would in your opinion be the most capable of doing so? Pypl? Sq? Maybe even shop? Any others worth considering?
Read Answer
Asked by dan on June 29, 2020
Q: Hello - I have some capital that i am looking to deploy and wondering if now is a good time or should i hold on to it.... in anticipation of another reset with news of a second wave, etc.

Also what are your top 10 -15 names right now regardless of portfolio balancing needs - open to American or CAD names - preferably limited small caps.

Lastly, i am kicking myself for not buying SHOP on the pullback.. is it still a buy right now in your opinion? or wait...

thanks so much.
Read Answer
Asked by Ray on June 24, 2020