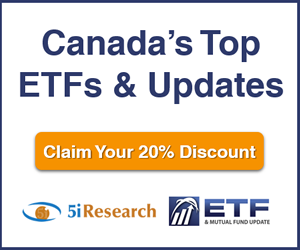 5i Report
JUN 27, 2019 - In our view, Canada's best growth story. This e-commerce company has grown more than 900% since we added it our Model Growth Portfolio back in 2016. There is a lot to like about the business but a recent run in the share price has elevated risks. However, we still think the company has a strong runway for growth. Initiating coverage at an 'A-' rating.
Download Report
5i Recent Questions
Q: Would you expect to see a split anytime in the near future ?
Read Answer
Asked by Alexandra on February 14, 2020
Q: I have some American cash that I would like to put to work but am hesitant to buy American stocks. I know there are Canadian companies that are listed in the United States. My question is, which Canadian companies that are listed in the U.S. would you buy today, based on the belief that they have the most upward potential for 2020. I would appreciate it if you could suggest 5 or 6 companies.








Read Answer
Asked by Les on February 12, 2020
Q: Can we get your views on SHOP financials and what they means going forward. Any concerns?
Read Answer
Asked by john on February 12, 2020