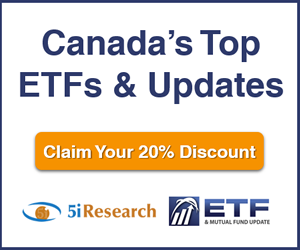 5i Report
NOV 15, 2017 - Enterprise software solution provider that continues to show an ability to grow through acquisitions. While the premium valuation necessitates higher growth, all companies should take a look at how CSU has managed its operating history. Rating maintained at 'A'.
Download Report

5i Recent Questions
Q: I look after my daughter's TFSA and Investment accts. Her weight in technology is 10% with one stock (KXS 5% weight) plus QQQ with tec portion about 5% of her portfolio. Looking for one more CDN tec stock plus preferably a non hedged ETF for additional US Tec exposure. Her holding period should be about 10 years. Help.
Read Answer
Asked by Robert on June 20, 2018
Q: Follow balanced equity portfolio and rebalancing. I do not have the 6 companies above. Please rank them in the order I should add. Any I should wait on to purchase for a price adjustment?
T as always Steve
Read Answer
Asked by Stephen on June 19, 2018
Q: What are your top 3 technology stocks for growth that are good buys today?

Thank you.
Read Answer
Asked by Derek on June 19, 2018