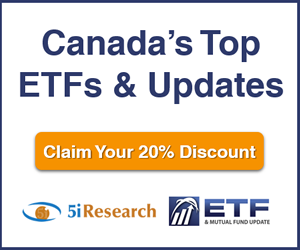 5i Recent Questions
Q: Good afternoon gang
I am underwater in all of these stocks in one of my non registered accounts. I would like to sell and then buy back in 30 days or more in my TFSA or RRIF (not sure which). Do you feel any of these may pop up within that time frame? With that in mind in what order should I sell first..to last? Your suggestions will be greatly valued as always.

much thanks
Read Answer
Asked by Elann on March 22, 2019
Q: Good day,

I currently have shares in DOL in my TFSA (avarage cost 50$). Do you feel this stock will reach passed the 50$ mark within the year?
Also, would you consider MTY a buy?


Read Answer
Asked by Enzo on March 18, 2019
Q: I have been contributing to my TFSA since inception and I currently have $90,000. I just put in $6000 as my 2019 contribution and I'm wondering what stocks I should look at. I'm 27 years old, have a long term time horizon, and I'm very comfortable with a lot of risk. Looking mainly for growth at this point. I currently have 30% of my account in the following (wxm, iwo, xsu, tdb3055 and RBF1035) (pretty well equal amounts). In addition I hold T, rY, BNS, JE, Enb, dol, ala, cjr, and fts all set up in Drips in roughly equal amounts. I also hold about 10% of my tfsa in ABM, EDT, loto and GQ for risky plays, all of which are down 50% except abm which is up 50%. what do you suggest adding at this point? Thanks so much!
Read Answer
Asked by Danielle on March 08, 2019