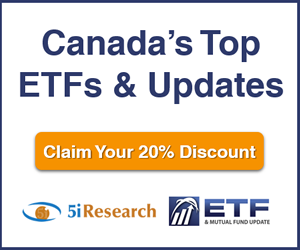 5i Recent Questions
Q: I sold DOL for tax loss reasons at the end of 2018. And now I am allowed to buy back, given the elapsed CRA time period is over. You recently mentioned DOL is a wait and show me company. How would I know went this "wait and show me" period is behind? Is it too early to buy DOL now?.....Thanks Tom
Read Answer
Asked by Tom on January 18, 2019
Q: I have in loss DOL,KXS,MG,SIS,TOY, NTR,I BELIEVE they will gradually recover but in your OPINION which weaker stocks in list I should sell and buy stronger for safety and taking
advantage of tax loss,By rolling in to better and more potential stocks,or any other not in my list?
Read Answer
Asked by Nizar on January 09, 2019
Q: Hello Peter, I own both Dollarama and WSP Global. Both have suffered lately, perhaps even more than the market generally. I still have a long investing timeframe and a balanced portfolio. Would you suggest I hang on to these for better future performance or could the capital be better used in other names. Thank you.
Read Answer
Asked by James on January 07, 2019