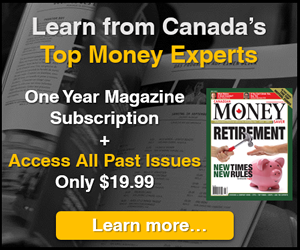 5i Report
NOV 17, 2018 - Leasing and alternative lender showing good growth in the loan book, an attractive valuation and rising dividend. Inherent risks continue to remain. Rating maintained at 'B+'.
Download Report

5i Recent Questions
Q: I would like to buy a 5% position in one of these for a one year hold. I am looking for growth mainly, but also want to take risk into account. Which one would you suggest and why? Thank you for your help. Ian
Read Answer
Asked by Ian on May 15, 2019
Q: I hold 5 Growth Portfolio 5iR position as noted above.....that I've held for some time.
I've decided to fold them into my Income and Balance Portfolios rather than track the group separately. The reason is to better manage the position weightings. Although these 5 are more growth-er positions, I'm really more a 70/30 balance/income investor...and closely follow the 5iR positions and weightings.
Now for my question - what weightings would you give each of ECN and GSY in an income portfolio, and also for each of DOL, OTEX, PEO and SHOP in a balanced portfolio?
.......again, thanks for your guidance......Tom
Read Answer
Asked by Tom on May 15, 2019
Q: GSY just reported. It has been growing earnings at a rate of 24% per annum for the past 5 years, pays a 2.3% rising dividend and seems to have reasonably good management. Why is it not a $100 stock? No, seriously why is not a $100 stock?? I've owned it for a few years now and I'm not complaining. I've done very well with it. But I really don't get the valuation. What is the unspoken issue?
Thank you.
Read Answer
Asked by John on May 09, 2019