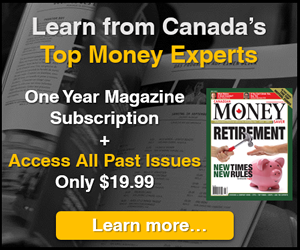 5i Report
NOV 17, 2018 - Leasing and alternative lender showing good growth in the loan book, an attractive valuation and rising dividend. Inherent risks continue to remain. Rating maintained at 'B+'.
Download Report

5i Recent Questions
Q: Hi 5i,

I'm looking to increase my current Financial Sector weighting from 5 to 15%. I currently hold BNS @ 2.2%, SLF @ 1.5%, and GSY @ 1.3%. What would you add too and/or too a new position? I don't like to have more than 5-6% of one holding, of course this would be risk adjusted down according to market cap/safety.

Last part, on sector weightings. I follow your general recommendation and I noticed you changed the following from Oct'18 to Jan'19 as follows:
Consumer disc. 10 up to 15,
Consumer staples 10 down to 5,
InfoTech 20 down to 15, and
Utilities 5 up to 10.

Can you add some commentary behind these sector weight changes?

Thanks, Chris.


Read Answer
Asked by Christopher on January 15, 2019
Q: Hello 5I,
Last summer Peter wrote an article about 5 possible takeover candidates in the Financial Post. Wouls you still consider them potential takeover candidates today and have the rational / $ matrix changed for each of them?
Thank you very much!
Read Answer
Asked by Francois on January 14, 2019
Q: Hi Gang,
Have some cash available and would like to know your thoughts on the above, looking buy 3 or 4 of the above.

Thanks
Anthony
Read Answer
Asked by Anthony on January 14, 2019