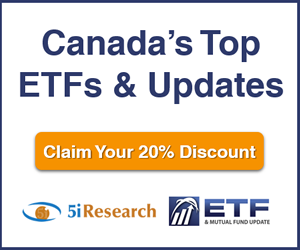 5i Report
APR 13, 2020 - In the recessionary environment, losses could increase but GSY could also see higher demand for loans. While the shares are sensitive in the short-term, shares are attractive for long-term investors. Rating maintained at 'B+'.
Download Report
5i Recent Questions
Q: I would be very interested in your opinion of companies engaging in the provision of consumer debt. Given the employment, market, and general economic situation would a well-financed company in this space do well? Any thoughts on the relative merits of OMF:US and GSY:CA? Do you have any favourites in this space?
Thanks, in advance, for your invariably thought-provoking reply...

Read Answer
Asked by David on July 02, 2020
Q: Good morning,
I own a small house in Ottawa that is free and clear with a current market value of approximately $350,000.
A recent discussion with my trusted mortgage broker confirmed that a 5 year term (Closed & Fixed) term mortgage can be obtained at a rate of 2.29%. This mortgage is said to be:
a. insured through CMHC,
b. portable, and
c. transferable.
At that rate of 2.29% and given that the interest paid would be tax deductible if I use the funds for investment purposes, I'm seriously considering borrowing around $200,000 and investing this amount for an initial 5 year period with an expected net rate of return on investment of 4.5% .
Q1. With $200,000, what are your thoughts of splitting this amount in 5 different chunks of $40K in the following instruments:
a. Mawer Tax Effective Balanced Fund,
b. Mawer Global Balanced ETF Fund,
c. Vanguard Balanced ETF Portfolio,
d. IShares Core Balanced ETF Portfolio, and
e. BMO Balanced ETF

Q2. As an alternative to the above and given the 5 year time frame, would your preference be to invest the $200,000 in a selection of best in class individual stocks split between different sectors and if so, would you be so kind as to provide me with ya listing of your best ideas at this time.

I thank you and look forward to hearing your thoughts on both of these investment strategies.
Francesco

Read Answer
Asked by Francesco on June 15, 2020
Q: This stock has had a very nice run an almost doubled since its lows. Would you consider this a good entry point for growth over the next 12-18 months
Read Answer
Asked by Aleem on June 09, 2020