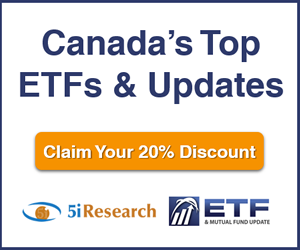 5i Report
DEC 16, 2019 - Leasing and alternative lender showing good growth in the loan book, an attractive valuation and rising dividend. Inherent risks continue to remain. Rating maintained at 'B+'.
Download Report
5i Recent Questions
Q: Given the current environment, which do you foresee having a good recovery from today's lows. How would you rank these companies listed to purchase today to deploy some cash. Which would you rank this list for risk from high to low. (not considering sector allocation.
Do you have any other recommendations outside of this list that you think might have more potential?
Read Answer
Asked by Gigi on March 30, 2020
Q: Hi 5i team,

Can you please provide your outlook on Go easy? The valuation looks attractive but I am worried that their provision may rise. Are all of their loan secured? Also, government has asking Credit Card company to reduce the interest rate, will their margin being impact as well?

Thank you,
Read Answer
Asked by Yang on March 30, 2020
Q: Hi Peter & Ryan

This is just a comment but please feel free to deduct a question credit.

During difficult market times we send you questions so that we dont feel alone when markets are crashing. It's the time we need some "emotional support" and the Q & A provides just that for me.

Thank you kindly to you both for helping me navigate during these turbulent times. I bought GSY and I held even though it dropped after that.My cost was still in the region of about $28. I was tempted to sell when it dropped further but found solace in your answers to the stock. I am glad that its today up over 25%.... I can't thank you guys enough for providing me with the confidence to hang on to my positions and to cease opportunities during crazy market swings.

Once again, thank you and much appreciated.
Sincerely,
Read Answer
Asked by ILIE on March 26, 2020