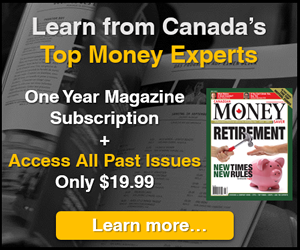 5i Report
NOV 17, 2018 - Leasing and alternative lender showing good growth in the loan book, an attractive valuation and rising dividend. Inherent risks continue to remain. Rating maintained at 'B+'.
Download Report

5i Recent Questions
Q: Hi,

I have a two part question. I currently have enough cash in RSP to add one new position. Disregarding the fact that these are completely different companies/sectors, which security looks most attractive today as an entry point for a long term hold - ATA, GSY, or MX?

And second part, considering that some believe Sept-Oct can be a volatile period, would you generally think its ok to purchase now, or would it be prudent to wait until Nov?

Thanks for all your help and advice.
Read Answer
Asked by Brad on September 16, 2019
Q: Gentlemen good morning

Can you please name a short list of good stocks (US and Can, any sector ) that can be on a growth & a value list
Itís a tricky or irrational question but I try it.
Thanks Regards
Read Answer
Asked by djamel on September 10, 2019
Q: Please comment on atd earnings.
Please comment on goeasy deal with PayBright.
Thank you
Read Answer
Asked by Ann Marie on September 05, 2019