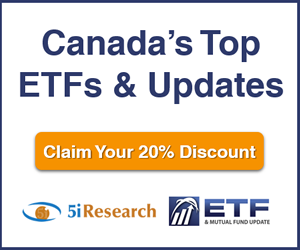 5i Report
JUN 21, 2018 - Leasing and alternative lender showing good growth in the loan book and an attractive valuation. Rating upgraded one notch to 'B+'.
Download Report

5i Recent Questions
Q: Hi Guys, my above holdings got wacked lately and was wondering if there is anything going on, from the above list should I sell anything besides WEED, are the institutions selling these companies because they think there is more to the downside? These are long term holdings are all up except for COV and KXS which I just bought before the tumble, not one of my best moves.

Thanks
Chicken Little
Read Answer
Asked by Anthony on November 16, 2018
Q: desjardins in keeping goeasy as a buy, said it noticed and i quote some credit deterioration in its portfolio, what exactly does that mean, does it mean its loan portfolio is taking on bigger risks that is had previously, i thought gsy customers were always very high risk, thats what makes gsy so profitable and gives it ,its incredible return on capital.and how can desjardins see this, i looked and could not see anything. dave
Read Answer
Asked by David on November 12, 2018
Q: I'm looking for a straightly growth stock for the next two years. What would be your preference between GSY and SHOP, or you have a even better one (or ones) than these two. Thanks.
Read Answer
Asked by Victor on November 12, 2018