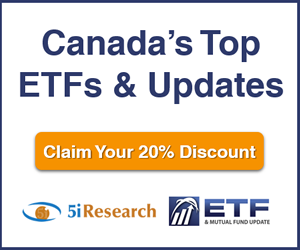 5i Recent Questions
Q: Thoughts on trimming some SHOP at record highs and buying some more WELL? SHOP position at 10% and WELL at 2%. I'm currently overweight tech at around 28%. What news or fundamentals would you wait for to further add to your WELL position? This is for a TFSA and looking for long term growth. Thanks!
Read Answer
Asked by Keith on July 30, 2020
Q: I guess the two are small caps with potential . irrespecrive of sector if i like to buy one which one would you recommend
Read Answer
Asked by thambirajah on July 30, 2020
Q: What is your top choice for playing the gold sector? This will be my only exposure to precious metals.

What are your top 10 growth names (Canada or US) for a new investment with a minimum 5 year hold? I'm not concerned about sector diversity or weighting because we're well diversified in other, larger parts of our portfolio.

Thanks.
Read Answer
Asked by Ben on July 29, 2020