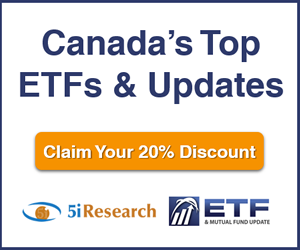 5i Recent Questions
Q: Hello,
Our financial weighting is still quite a bit higher than you suggest for a portfolio...so my plan is to sell our (underwater) CIX as well as one or two of our (positive) bank stocks. Appreciate your ranking and thoughts regarding our bank holdings noted above. Thank you.
Read Answer
Asked by Bill on May 08, 2019
Q: I have all these stocks in my non-registered account, I have some money to deploy. My two smallest holdings are CP and WCN, should I add to either one or would you suggest a new stock?
Read Answer
Asked by Dorothy on May 02, 2019
Q: Good morning,
Wondering if you could please comment as to Steve Eisman's thesis on Canadian banks ( shorting specifically CM, RY and LB) and the deleterious effects of a shift to positive loan loss provisions for the stage 1 loan book( those loans that are current), where such a shift would, in his words, "crush" earnings( growth?).

Thank you for your insights,
Read Answer
Asked by Brad on April 11, 2019