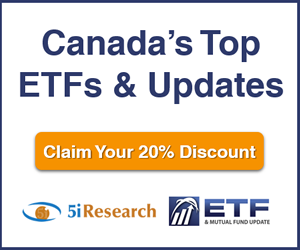 5i Recent Questions
Q: Hi Peter and team, I'm just starting to look into setting up my RRIF and wanted to ask if 5i could recommend any good reading materials, with respect to what sort of assumptions I should make? Currently my portfolios are producing income which would equate to about the minimum I would consider withdrawing on an annual basis. This will be my only income other than CPP and OAS. Is there any benefit to equalizing my US/CAD exposures when I'm not really planning much travel to US? For example, I could replace my Telus with VZ or my RY with JPM. Thanks again for your great service.
Read Answer
Asked by Keith on February 14, 2019
Q: 2:10 PM 1/29/2019
Hi: I am concerned about deteriorating trade relations between Canada and China. Could you please indicate which of the big 6 Canadian banks and big 3 Insurance have business in China and what percent of their entire business is located there.
Thank you.......... Paul K
Read Answer
Asked by Paul on January 29, 2019
Q: Can you please rate these four banks in terms of growth and least affected by a downturn.
.


Read Answer
Asked by James on January 29, 2019