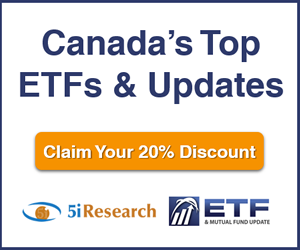 5i Report
MAY 16, 2019 - A leading engineering services firm, with an impressive track record of international expansion that has historically traded at a higher premium compared to peers. The company has proven it can grow consistently over many years. Accordingly, we have upgraded the rating to 'B+'.
Download Report

5i Recent Questions
Q: Hi 5i and team
I presently own WSP which ran up to 5% of holdings and SIS. I'm considering selling SIS and adding BYD.UN and or CAE. That move could bring me to 10% industrial. Should i trim WSP and keep industrial to a prefered percentage or Let it run which brings Me to my other question if allowed. I get confused with all sectors ie: cyclical, non cyclical, defensive etc...i would prefer having 7 if possible. I'd appreciate your thoughts with this.
Thanks for your valuable advice as always.
Read Answer
Asked by Gilles on July 08, 2019
Q: I hold WSP positions in both my balanced portfolio and also in income portfolio. Both portfolios are "balanced" and diversified. In total, WSP is more than 7% when the two are added up for what is in the two portfolios, although less than 7% in the individual two portfolios. My question is this okay as it is or is there a percentage cap for WSP that I should apply for both portfolios?.....Tom
Read Answer
Asked by Tom on July 04, 2019
Q: Hi Peter and Team
Can please rank the following stock first in terms of their risk level and second by their growth prospects
US Stocks: AYX, TEAM, XYL, FLIR, GOOG, ILMN
CA Stocks: TOY, SHOP, LSPD, KXS, GC, GSY, WSP, PBH, ATD.B, TRI, SYS, CAE

Thanks,
Read Answer
Asked by Yousef on July 03, 2019