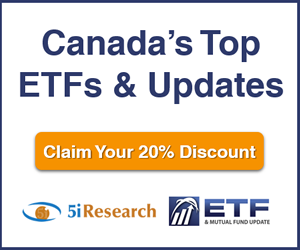 5i Report
MAY 16, 2019 - A leading engineering services firm, with an impressive track record of international expansion that has historically traded at a higher premium compared to peers. The company has proven it can grow consistently over many years. Accordingly, we have upgraded the rating to 'B+'.
Download Report
5i Recent Questions
Q: I have over 60% of my portfolio in cash waiting for a significant pull back . Regardless of sectors what is the top 5 stocks both In Canada + US you would buy when and if we have a downturn, Do you think we will see a significant downturn or do you recommend nibbling away on swings. I am a moderate risk investor Thanks in advance for your guidance
Read Answer
Asked by Terence on June 16, 2020
Q: What's up with WSP? It held up quite well since March but after
issuing some financing a little while ago it slipped back and seems to be languishing, even during the run up prior to Thursday. What was the financing for? Was it a prudent time to do that? There had been some mention of a merger with a US entity; was the financing related to that and is that going ahead? And last, where do you see this equity going from here. Thanks for your excellent service.
Read Answer
Asked by Leonard on June 15, 2020
Q: Good day 5I Team
In multiple accounts (3 registered & 2 none registered).
SIS (1.75% / -19% total PF) ,
CAE (1.3% / -16%) ,
WSP (1% / +2%)
RTX (1% / -2%)
NFI (0.2% / -59% )
XBC ( 0.2% / -8% )
Your suggestion, which one to Add, Hold, & Sell for long term growth ?
Thanks
Best Regards

Read Answer
Asked by djamel on June 16, 2020