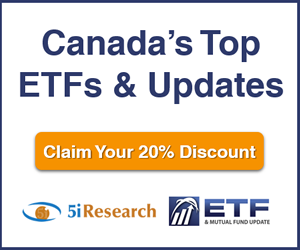 5i Recent Questions
Q: hello 5i:
this is a currency question. My watchlist is made up of US stocks that we have partial positions in and which I want to add to. The Canadian dollar is, as we speak, in the .708 range. My expectation is lower, but not dramatically lower equity (lets us the S&P 500 as a proxy) prices. I need to convert Canadian dollars to US dollars if I want the currency diversification. What to do? Waiting will see (probably) a higher Canadian dollar at the price of higher US equities. Please help me make this decision: I'm stumped. Put another way, what would YOU do in this situation, realizing what works for one doesn't necessarily work for another.
Paul L
Read Answer
Asked by Paul on March 30, 2020
Q: hi Peter
what do you think about this company, SPOT, is it a sell, hold, why
if sell what company to replace it, thank you.
Read Answer
Asked by selina on March 27, 2020
Q: I have a large cash position and am starting to re-deploy. Would like to take this opportunity to acquire a stronger US stock presence than I previously held. I am looking at about 40-50% in US to add to what will be a balanced diverse portfolio of Canadian stocks - many of 5i recommendations. I am happy with some overweight in tech .
I plan on putting in limit orders at lower prices than current and have my own price area for each identified, but as a "reality check" would appreciate some feedback from you as to what you think could be "suggested" buy prices on each stock.
Also, is there anything you would add to the list as Strong buy suggestions. Or anything you would delete from the list that you feel would not show a positive return in the next 1-2 years.
Thanks for getting out your crystal ball on this and congrats for coping so well with all the noise !
Read Answer
Asked by Alexandra on March 23, 2020