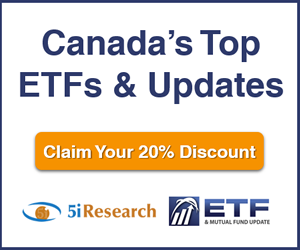 5i Recent Questions
Q: Good morning Peter, Ryan, and Team,

In an answer to Ulrike on October 2nd, in which he asked: "Which one company would you buy today? Hydro One or Fortis? Or none? And why?", you answered "Fortis has raised its dividend every year for close to 50 years, and we would have more confidence in it. H is OK, but has a lot of political interference still, with a new board as well, and a large acquisition that has yet to close."

It's your last comment that I'm wondering about. Washington state regulators have blocked the sale of Avista to Hydro One, citing "political interference". Does this setback for Hydro One affect your opinion of H going forward?

Thanks for your insight.




Read Answer
Asked by Jerry on December 06, 2018
Q: When do the hydro one installment receipts stop paying interest?

What happens if the Avista deal does not go thru?

What are the time frames involved in the Avista deal?
Thanks.
Read Answer
Asked by Peter on December 07, 2018
Q: Can you provide me a list of several dividend stocks that are relatively recession-proof but still have decent yield and potential for long-term growth? I'd like to start investing a bit in dividend stocks a bit each month but am wary of the financial uncertainty that is hovering over us right now.
Read Answer
Asked by Dennis on December 04, 2018