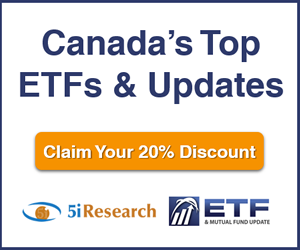 5i Recent Questions
Q: Hi 5i, please comment on my international div. group for global income or your own top 5 picks, thanks.
Read Answer
Asked by Peter on March 15, 2019
Q: Hello
Can you comment on General Mills quarterly earnings, and can you give me your opinion on the company?

I have some USD fund available to invest in the USA Consumer Staples sector. I own Coke and Mondalez already and am wondering if I should start a new position in Genral Mills or should I just add to Coke and Mondalez. How would you rate General Mills company vs Coke and Mondalez ?


Thank you

Stephane
Read Answer
Asked by Stephane on December 21, 2018
Q: Given the weakness in consumer staples in the US, if you were looking in this sector what are some names that'd be on your watch list?
Read Answer
Asked by Andrew on June 11, 2018