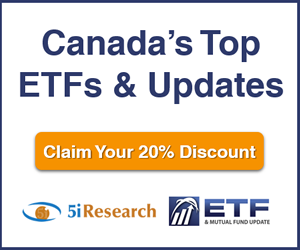 5i Recent Questions
Q: The above funds are presently held in my TFSA - managed account with 1% fees. Unhappy with the overall performance of this account. Are any of these growth funds? Which would you sell. Please recommend funds for a TFSA? Thank you.
Read Answer
Asked by lorraine on June 26, 2019
Q: If MWC announced earnings can you please give us your comments on them


Sheldon
Read Answer
Asked by Sheldon on June 12, 2019
Q: Hi team,

Just wanted to let Stuart know that people in the North used to order many things on Amazon until the company started charging for deliveries a few years ago. All Amazon shopping stopped after that as the cost of shipping often was more than that of the item itself. I am not an investor in NWC, but I can assure you that they have a stronghold in most of the communities North of the 60. I live in the Arctic!

Hope this helps!
Read Answer
Asked by Saeed on May 30, 2019