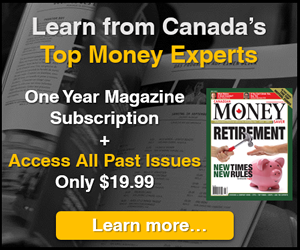 5i Report
NOV 17, 2018 - Specialty food company growing via acquisitions and organic growth. Strong fundamentals and a stellar record justify maintaining the 'B+' rating.
Download Report

5i Recent Questions
Q: Hi Guys,

If one believes that the Canadian dollar is about to strengthen over the coming year, what are good ways to take advantage of that?

Am I correct in that my non-hedged ETFs such as VGRO and XAW would come under pressure? Are there any companies that would meaningfully benefit from a stronger Canadian dollar?


Read Answer
Asked by Mike on June 20, 2019
Q: Have the above stocks in a TFSA. Would like to add 3 stock to the collections. Suggestions or should I just add to the exiting stocks. Long term hold 5 years plus. Thanks
Read Answer
Asked by David on June 13, 2019
Q: Good morning:
What would be a name or names you folks would suggest that is on sale right now and would back the truck up at today's prices.,
Thx
Mark
Read Answer
Asked by Mark on June 12, 2019