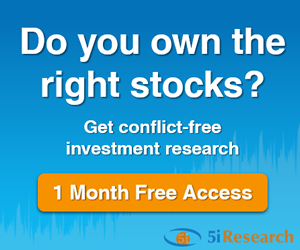 5i Report
MAR 27, 2018 - Specialty food company growing via acquisitions and organic growth. Recently raised dividend and good outlook help maintain the rating at 'B+'.
Download Report

5i Recent Questions
Q: Hi, Market reaction on PBH earnings was spot on, as you anticipated. We were able to add few shares, at the open. Thank You.

On Stars Group, do you have further insight as to the reasons for lower guidance ? Stock is weak this morning, as you expected but I am hesitant to add at this point. I know, you like to look past a few quarters for long term growth potential but is it really worth to wait for recovery (20% + and how long ?) or better take the loss and move on. Thanks
Read Answer
Asked by rajeev on August 13, 2018
Q: Please comment on earnings, thanks,
Read Answer
Asked by Chris on August 13, 2018
Q: So the advice is not to buy in a downtrend but 5i continues to recommend Premium Brands although it has moved to $100 a share from $122. I owned it in the past and would
Iike to rebuy it but am afraid of catching a falling knife. Why the downturn in momentum. Is it too expensive. Would you start now with a two percent position.



Read Answer
Asked by Helen on August 13, 2018