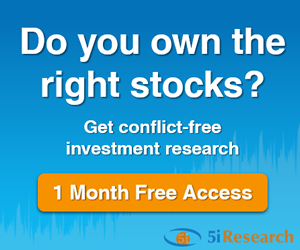 5i Report
NOV 17, 2018 - Specialty food company growing via acquisitions and organic growth. Strong fundamentals and a stellar record justify maintaining the 'B+' rating.
Download Report

5i Recent Questions
Q: Pbh is down over $3.00 this week while the tse is rising . Any idea? When is the next earnings report and what is expected in earnings and revenue
Read Answer
Asked by Terry on January 17, 2019
Q: All the above is what I have in portfolio with equal weightings. I purchased all stocks 1 year ago. I am down on all except for SHOP and BYD. TOY is Down the most. Do you recommend to sell any of these stocks? What new stock would you recommend to add to a tfsa for growth?
Please deduct credit as you feel appropriate.
Thank you.
Read Answer
Asked by D on January 16, 2019
Q: PBH has fallen from high of $120 and is rebounding around $80. MRU and L and EMP.A have performed well with L hitting new highs.

What is your thesis on PBH - is it overvalued with limited growth or is it superior to L, MRU and EMP.A. you hold PBH in BE portfolio is it still your preferred con staples holding if so why ?
Read Answer
Asked by Glen on January 17, 2019