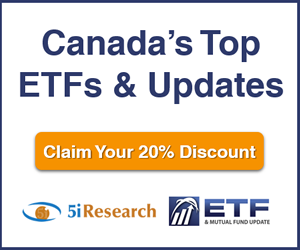 Berkshire Hathaway Inc. Stock Analysis Report
Once a year almost every investor takes some time from their weekend to read the Berkshire Hathaway (BRK.B) annual letter to shareholders in hopes to glean some nuggets of wisdom from one of the best- and best-known investors around the world. Here are some thoughts after reading Warren Buffett's 2018 Berkshire Hathaway letter to shareholders.

5i Recent Questions
Q: There has been an industrial fire at a lubrizol site in France. It has been catastrophical with a potential liability in the many billions, when people will find the deep pockets behind lubrizol, they are likely to push forward their claims with vigor. Lubrizol is a 100% owned berkshire subsidiary. I cannot find any references to it in our north american news channels.
I hope lubrizol has some liability insurance, and i hope not with their parent company. Have you had access to any news on this.
Thank you.
Read Answer
Asked by francois on October 03, 2019
Q: Hi Everyone! What would be your thoughts of this stock as a long term investment and from a value perspective , would it be something you would invest in at this time? Cheers, Tamara
Read Answer
Asked by Tamara on July 23, 2019
Q: I need to increase my US holdings. Please comment on buying BRK.B:US vs something like HXS in a cash account. Thanks
Read Answer
Asked by Dennis on April 22, 2019