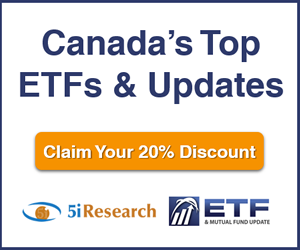 Berkshire Hathaway Inc. Stock Analysis Report
Once a year almost every investor takes some time from their weekend to read the Berkshire Hathaway (BRK.B) annual letter to shareholders in hopes to glean some nuggets of wisdom from one of the best- and best-known investors around the world. Here are some thoughts after reading Warren Buffett's 2018 Berkshire Hathaway letter to shareholders.

5i Recent Questions
Q: I need to increase my US holdings. Please comment on buying BRK.B:US vs something like HXS in a cash account. Thanks
Read Answer
Asked by Dennis on April 22, 2019
Q: According to Portfolio analytics, I own about 7% of my portfolio in 3 Canadian banks and another 7% in 3 US banks. I also own another 25% of my portfolio in BAM, Visa, SLF, BRK.B and GSY which are in the "Financial" sector but are very different from each other as well as different from banks. How concerned should I be with this aspect of my portfolio. I don't need the money for 25 years.
Read Answer
Asked by Wes on April 12, 2019