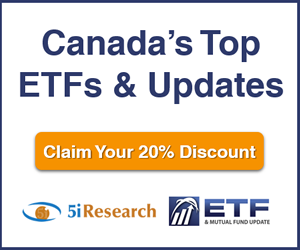 5i Recent Questions
Q: What are a couple of your favorite Consumer Cyclical & Defensive stocks on the Canadian and US markets.
thanks
Joe
Read Answer
Asked by joe on February 10, 2020
Q: Mid 70s couple with div and some growth focus need to put some US CASH to work. We own vz, qcom, vgt, dis. In what order should we top up and what better recommendations could you provide for div growth. Thanks for your input.
Read Answer
Asked by Peter on February 04, 2020
Q: I have some US funds to invest. Growth and some protection in a downturn. What stocks? I am thinking IHI,VZ, V or IWO ?? other suggestions?
Read Answer
Asked by Helen on December 23, 2019