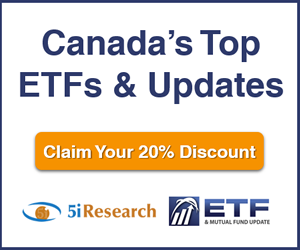 5i Recent Questions
Q: Can I get your thoughts on the valuation of the healthcare industry? Could you provide a few picks on dividend paying healthcare stocks?

Thanks,

Joe
Read Answer
Asked by Joe on October 20, 2020
Q: What would be your choice for the 5 best non-IT US companies for long-term hold (not high risk)?
Read Answer
Asked by jacques on October 14, 2020
Q: When we are facing the specter of the federal government spending without regard to the future and the Governor of the Bank of Canada saying negative interest rates are back on the table, how could investors reposition their portfolios to mitigate the negative aspects of these events? Can you provide a few examples across the various sectors where one could start to reposition a portfolio?
Thank you...
Read Answer
Asked by Ronald on October 14, 2020