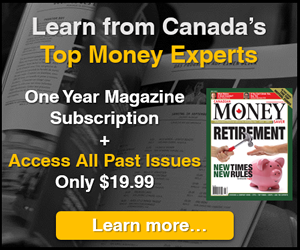 5i Recent Questions
Q: I have no medical training nor have I worked in the field of medical research.
I do, however, have some knowledge of that area and have followed advances for several decades.
What thoroughly stunned me was the discovery of CRISPR-Cas9 in the field of genetic engineering as well as our current ability to design molecules for use as therapeutics.
I have no doubt as to the success that will come in these areas. What stopped me from investing in them was the fact that so many people were working in these fields that choosing the wrong company seemed very possible. For example, who wants to buy the 3rd best cure for a disease threatening one of their own family. The many possible cures and therapies being investigated for Covid are examples of this.
It's rather like living in the early 20th century and becoming convinced that automobiles and airplanes might have a bright future, then going out and buying stock in Packard, Studebaker, Nash, Rambler, Hudson, etc. The list of failures goes on and on.
I finally bit on ABBV and CRISP just as we descended into Covid hell but not at the bottom. I chose ABBV for their expertise in therapeutics and CRSP for gene editing.
Fortunately I'm not asking you to comment on the technologies involved but rather on your impression of the abilities of both companies to manage their businesses. What are their cash reserves like? What's their current burn rate? When might they be next raising capital; that sort of thing.

In my earlier days I bought several positions in some truly impressive inventions. One actually resulted in several world records. Unfortunately they could neither manufacture nor sell the product. In fact some companies couldn't sell life preservers to a drowning man. The end is obvious. They went bankrupt.

Finally, you don't seem to include CRSP in your top picks in this area. I'm curious why. Don't like it, too many others to choose from or its European base?

Read Answer
Asked by Larry on July 17, 2020
Q: Good morning team,

In a bit of a portfolio cleanup in my TFSA yesterday I sold some laggards and reduced my Shopify shares to bring it more in line with my targeted weighting. After completing Norbert's Gambit, I will be deploying the funds to buy US stocks. Please share your 2 or 3 favourite growth stocks for 5+ year hold in each of the following categories: Health Care, Communication Services, and other non-Tech (if you have more compelling options than those listed in Health and Comm Service).

Thanks in advance,
Rory
Read Answer
Asked by Rory on July 16, 2020
Q: Could you recommend a stock and an ETF in the healthcare system? Thank- you.
Read Answer
Asked by John on July 14, 2020