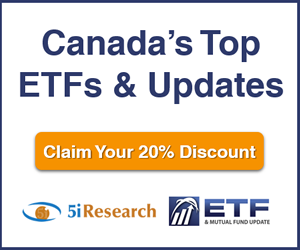 5i Recent Questions
Q: I am negative on subject three U.S. companies (FSLY, TWLO, ISRG) While these companies may be good growth companies if held long enough, I would appreciate your suggestions of several U.S. and Canadian companies that are likely to have more near term growth, any market segment and I have much risk tolerance. Thanks.
Klaus
Read Answer
Asked by Klaus on September 15, 2020
Q: Somewhere in my past I read an article that proposed the idea that an investor should develop a list of 10 companies that are so well managed and poised for long-term growth that they could become a 'hold forever' portfolio. I guess you could call them the 'best of the best companies'. I'm 75 years old which seriously limits the amount of time for my investments to grow, so I have begun to think of my investments as ones that my children would benefit from inheriting.
Keeping all this in mind, I would greatly appreciate it if you would provide me with what you consider to be the absolute best 5 Canadian companies to buy AND although I realize you don't deal directly with American companies, the best 5 American companies to include in the portfolio.
Thank-you for your continued support and I would appreciate any suggestions you can give me.
Read Answer
Asked by Les on August 31, 2020
Q: May I have your views on this company as a long term hold for growth. Would you buy at present prices. Thanks.
Read Answer
Asked by Gerry on August 26, 2020