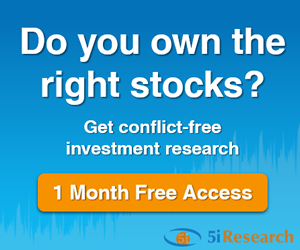 5i Recent Questions
Q: Hi,

I am down ABBV (21%) and Altria (7%). I am thinking of holding them for long term. Do you see any further downside considering the economic fundamentals and future product lineup for these two companies.

Thanks
Ninad
Read Answer
Asked by Ninad on June 26, 2019
Q: HI 5i - Your insight on three questions please:
1. MO - Way down --- is it safe? Buy - Sell or Hold?
2. What is your best recco for a S&P 500 ETF?
3. What are your top 3 Dividend payers going forward?
Thankyou!
Read Answer
Asked by DOUG on June 03, 2019
Q: I have held MO for over 10 years. It's done very well for me - tripled in value plus dividends. But it's probably time to move on. Traditional tobacco product sales are declining rapidly (not a bad thing to be honest) and investments in JUUL and Cannibis are probably years away from potentially paying off. I'm comfortable with my portfolio make up except for healthcare, which i have no exposure to. I've been looking at ISRG, TMO, BSX and BDK. I'm leaning towards ISRG based on their balance sheet (lots of cash, very little debt),market position, and potential growth but it seems to be in the doghouse after an earnings miss last quarter and it looks expensive on a fwd P/E basis. That said I don't mind paying up for quality. Your thoughts on ISRG or maybe one of the other stocks I listed? Deduct as many credits as you see fit. Thanks in advance.
Read Answer
Asked by Richard on June 03, 2019