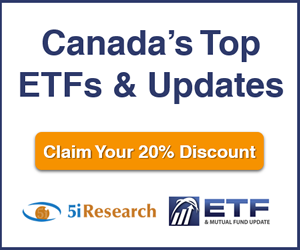 5i Recent Questions
Q: In late January Tim Cook came to Toronto for his first ever visit to Canada as Apple CEO to advocate for a focus on coding education for children. He also sat in the lower bowl of the ACC, not a box, to watch the Leafs in a very low key appearance. As part of his trip I understand he also visited the Shopify offices. Why would such a high profile individual make such an under the radar stop at 'Canada's tech darling'? Is there anything to read into here? Your thoughts please.
Read Answer
Asked by Marco on March 09, 2018
Q: Hi, I have 2500 Oracle shares, Would you sell half to buy APPL.
Read Answer
Asked by Fernando on February 15, 2018
Q: Hello,

I realize that you donít focus on the US market but I have cash to deploy and would appreciate your opinion.
I am looking for 4-5 stocks regardless of sector to buy into this market dip. What would you suggest?

Thank you!
Read Answer
Asked by Josette on February 06, 2018