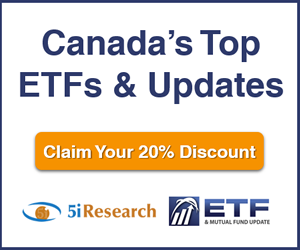 5i Recent Questions
Q: I am thinking of selling off my profit in those companies. What do you suggest that are safer for the next year.
margita

Read Answer
Asked by Margita on September 07, 2018
Q: Thanks to good advice from 5i, my tech stocks have done well enough to make up close to 40% of my holdings! Within the sector, these are my waitings:
CSU - 12%, KXS - 12%, SHOP - 11%, CLS - 5%, GOOGL - 9%, SQ - 11 %, AAPL - 10 %, NVDA - 9%, AMZN - 15%, and SPOT - 6%.
Some of these are broadly spaced within the sector, and I hate to let any of them go, but Iím getting a bit nervous about vulnerability to a general tech turndown. Do you have suggestions for me?
Read Answer
Asked by Jim on September 06, 2018
Q: I know that 5i does not cover US companies, however I read Peter's recent article in the FP on US tech companies and the need to have some tech exposure. That being said, for long term growth do you recommend buying into these companies at today's valuations or has that train left the station?
Read Answer
Asked by JORDAN on September 04, 2018