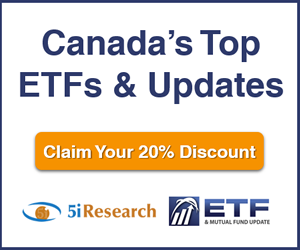 5i Recent Questions
Q: My Canadian dividend portfolio lacks exposure to materials. I currently hold CCL.B and was considering adding one position in SJ, NTR, or BOS. My goal is owning a good business at a sound valuation with prospects of dividend growth for at a long term. I consider the companies the best in the Canadian universer of stocks when it comes to materials. I am leaning towards NTR, but I am hesitant because I try not to invest in businesses that are very sensitive to commodities prices. Can you comment on these companies, their management, risks, and outlook? What do you think is the best option among the three?
Read Answer
Asked by Sviataslau on May 26, 2020
Q: Hello Peter,
If you owned these as full-positioned laggards in your portfolio, but were also a patient, long-term investor and appreciated the dividends, which of the following would you currently hold, sell or add to at this time? FSZ, AW.UN, CSH.UN, T, EWJ, HCG, MX, KBL, APR.UN, ZPR, NTR, TECK.B and CN?

Read Answer
Asked by James on May 25, 2020
Q: Morning 5i,

As someone hoping their is a significant pull back. Seeing the overvalued stretching....

I am looking to add some diversification and growth with the "safest" possible.

My picks are;
BAM.A
BYD
REAL
OTEX
GSY
ATD.B
NTR
CNR
Is their additional ones that you can suggest or a couple swaps that are "better" overall.

Thank you for all the tireless fun!
Read Answer
Asked by Adam on May 14, 2020