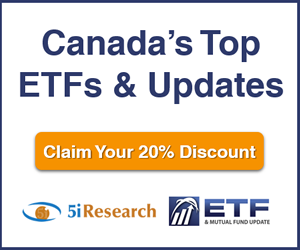 5i Report
NOV 21, 2019 - A software-as-a-service logistics solutions provider generating shareholder value in a relatively thin tech sector within Canada. Trends in the logistics industry are supportive of demand for services from DSG. Rating upgraded a notch to 'B+'.
Download Report
5i Recent Questions
Q: We own DSG in a non-registered account.
We own ENGH in an RRSP account.
(Both are relatively equally in weight.)
We'd like to sell one of these, and subsequently rebalance the overall portfolio by adding a Consumer Cyclical in the corresponding account. With a long term view in mind, risk is not a consideration.

Q1: Which of these would you currently recommend to sell?
Q2: What would you consider your top 3 Consumer Staples to purchase?

Thanks in advance.
Read Answer
Asked by Stan on February 14, 2020
Q: I hold the above equities. I have additional funds to allocate. Your suggestions please. Take this opportunity to thank Peter for a great job, very reliable.
I would not want to add to my positions in ECN.PR.A , ENB, PNG ,& LSPD because of weighting's and/or risk.
Read Answer
Asked by Roy on February 12, 2020
Q: I have cash for either a tech or an industrial. Which would be more likely to offer better growth over 2 or 3 years? Thanks for your insight.

Harv
Read Answer
Asked by Harvey on February 10, 2020