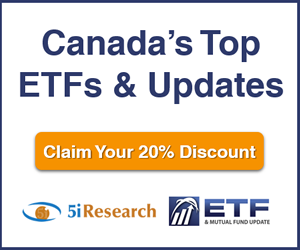 5i Report
NOV 21, 2019 - A software-as-a-service logistics solutions provider generating shareholder value in a relatively thin tech sector within Canada. Trends in the logistics industry are supportive of demand for services from DSG. Rating upgraded a notch to 'B+'.
Download Report
5i Recent Questions
Q: Hi Peter & 5i team,
We sold Descartes for a profit when the covid 19 story broke. We are thinking of repurchasing . The global supply chain has suffered greatly during the pandemic, but we read that there has been a rebound of freight volumes in China. The CEO admits there are uncertainties and perhaps change ahead for supply chains. What are your thoughts. Is it a good time to get in or perhaps waiting a bit more is prudent.
Thanks for your opinion
Read Answer
Asked by john on April 09, 2020
Q: My Tech holdings are represented by csu; kxs; otex; shop; lspd. All held in TFSA. Have had good results with all except lspd which is a relatively new purchase and am willing to ride out my position in this company and wait for recovery.
You frequently mention DSG as a top pick in the tech sector and am considering selling otex and adding dsg. I do not want to increase my overall Tech position.
Your opinion?
Read Answer
Asked by Bruce on April 09, 2020
Q: I've seen you mention a few times that KXS and DSG are in the logistics business in one form or another. How much do their businesses overlap, and would it be okay to own both and still have a some diversification? Or is it best to stick with one and diversify elsewhere.

I'm largely asking b/c I'm looking for exposure to great Canadian companies (limited opportunities far as I can tell) and these are two that I'm interested in (already own KXS).

Cam.
Read Answer
Asked by Cameron on April 08, 2020