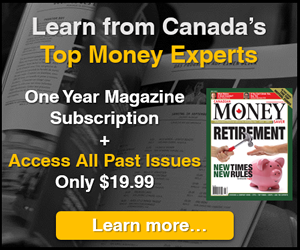 5i Report
OCT 23, 2018 - A software-as-a-service logistics solutions provider with a proven track record of strong recurring revenues, high margins, and strong cash flow as well as a stellar share performance to reflect this. Rating maintained at 'B'.
Download Report

5i Recent Questions
Q: How would you rate and rank these technology stocks as to growth and investment potential for 3 to 5 years?
Thank you, as always, excellent advice!
Read Answer
Asked by ziggy on January 14, 2019
Q: Hi Peter & 5i team,
These are the current holdings in our grandsons RESP ( age 5). We are adding new money. Could you please give your opinion on our current holdings and what suggestion would you have on acquiring a new stock or alternatively topping up an existing one.
Thank you very much.
Read Answer
Asked by john on January 11, 2019
Q: Hi Group - assuming this market stays choppy and unpredictable it appears the the tech sector may be a good start to generating some cash (I have profits in CSU + DSG + a loss in FB - My question is do I sell now hoping to buy back later a lower price - presently I only have 5% cash in a portfolio worth $1.2 million and am feeling very vulnerable to losing more (presently I am down 18% overall. Is it too late to preserve cash or?
Read Answer
Asked by Terry on January 07, 2019