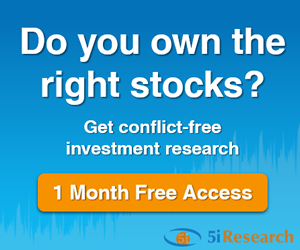 5i Report
NOV 17, 2018 - Logistics software provider with organic growth potential. Recent quarter miss did not affect the strong fundamentals and growth potential. Rating maintained at 'B+'.
Download Report

5i Recent Questions
Q: If you were to chose between kxs and lspd which would you recommend and why? Thanx.
Read Answer
Asked by steve on June 25, 2019
Q: I need to increase my tech sector. I have CSU. Which of the the above would you favour, and why? Thank you.
Read Answer
Asked by Philip on June 24, 2019
Q: Looking to add to my Technology sector in my TFSA. Currently have CGI which is doing pretty good. Can you suggest some other names - US and CDN - that I can look at to compliment CGI.
Thanks
Read Answer
Asked by JOHN on June 19, 2019