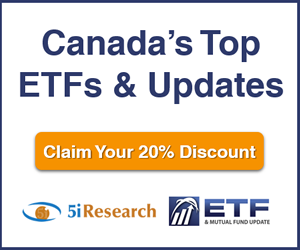 5i Report
FEB 12, 2020 - The logistics software provider is seeing promising developments in the international arena and reported a solid recent quarter. Rating maintained at 'B+'.
Download Report
5i Recent Questions
Q: KXS: FPE 113x, SHOP FPE 3490x: MS MV of $133.00 & $477.00 respectively. These prices make no sense to me. Of course, I wish I had bought SHOP not that long ago for $500.00+ per share; but, now both look crazy out of touch with any semblance of fundamental analysis to me. Both would need a super large correction IMHO. I own no Cdn. Tech. - just USD ETF IGM which is almost back to high prior to CV19. Any suggestions for buys on TSX - not interested in speculative stocks. I am looking for some growth as I own mostly large cap "dividend growers" in my portfolios.
Read Answer
Asked by James on July 06, 2020
Q: I have trimmed stakes in LSPD, KXS and REAL having got in at opportune times, they were disproportionate in my portfolio. Can you suggest a stock or two to likely to perform well even if there is a further downturn?
Read Answer
Asked by kevin on July 02, 2020
Q: Hi 5i, Can you please recommend/pick 3 stocks, so that 20 years from now I can say: I'm very happy I invested on them. Comes to mind techology, pharma, defense, etc
thanks

Read Answer
Asked by Fernando on June 30, 2020