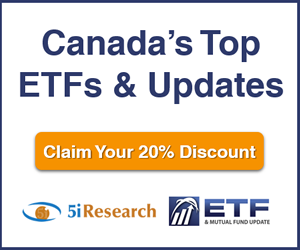 5i Report
NOV 17, 2018 - Logistics software provider with organic growth potential. Recent quarter miss did not affect the strong fundamentals and growth potential. Rating maintained at 'B+'.
Download Report

5i Recent Questions
Q: Hello Peter, Ryan, and Team

I need to raise some cash and would like to know how you would rank these stocks from "sell first" to "sell last":

BLX 1.07%
BNS 1.9%
KXS 1.35%
NFI 0.81%
PBH 1.7%
SIS 2.22%
SYZ 0.94%
TFII 0.58%

I am underwater on all of these. The number following each symbol is the stock's weighting.

Thanks for your assistance.
Read Answer
Asked by Jerry on March 18, 2019
Q: I hold the following technology companies for a 31.66% weighting in my portfolio. I need to reduce this to a maximum weighting of 20%. Given the holdings are long term, and I wish a balance between stability and aggressive growth in this sector, which of the above companies would you cut down or eliminate to achieve this goal? Current individual weights are; CSU 4.88%, GOOGL 4.94%, AAPL 4.8%,GIB.A 3.2%, SHOP 2.57%, PHO 2.56%,MU 3.27%, NVDA 3.22%, KXS 2.21%.
Read Answer
Asked by Terry on March 18, 2019
Q: Could you please rank these 4 stocks. Looking for growth and willing to hold for at least 5+years. This would be for a TFSA with a growth tilt to it. Do you see all these companies as a good investment? Thanks as always.
Read Answer
Asked by Aaron on March 14, 2019