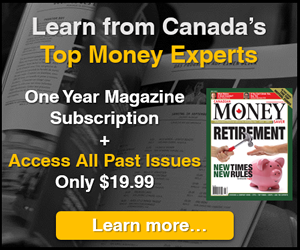 5i Recent Questions
Q: HI Guys
I have never used any margin to do any investing but thinking of when I was around in 2009 and some CDN banks were yielding over 10% and wondering afterwards why I did not but more of these, suddenly, high yield "safe" investments. Afterwards it stuck myself how nice it would be to have that yield for life! So this time around I have no debt, a house paid off, and considerable assets, so was thinking of borrowing a bit to see if we could take advantage of this unfortunate downturn. So wondering if you could suggest 5 CDN companies to invest in, in 5 different sectors, and whose stock value has dropped considerably. Companies that have great risk management, have rock solid balance sheets, that are now yielding above 5%, and whose stock you could see substantially higher when the market swings up again, or at least will maintain their dividend. Thinking in terms of time - at least a year or two here.
Much thanks for all your guidance through these tough times.

Stuart
Read Answer
Asked by Stuart on March 13, 2020
Q: Currently own some Kinaxis and Shopify, both about 2 percent each.
Would like to add more tech. Close enough to retirement that need more conservative stock. Is OTEX the best option here i.e. lower risk (with some dividend and reasonable growth?)
Can you contrast the two top choices?
Thank you.

Read Answer
Asked by Tulio on March 11, 2020
Q: Lspd, Engh, Otex and Dsg, which one is faster growth and which one is the cheapest , which one you like it better?
Many thanks
Read Answer
Asked by Hue on March 05, 2020