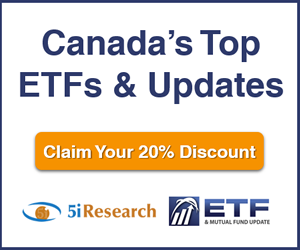 5i Recent Questions
Q: Have owned these for a very long time.Haven't done too bad just looking to maybe change things up.What's your opinion on these ones?Also can you offer a couple of ideas to replace these two.

Read Answer
Asked by adam on February 03, 2020
Q: Good day 5i Team,

Would you be able to recommend few tickers for a cover calls strategy? Any suitable companies that are traded on TSE?

Thank you,
Read Answer
Asked by Mykola on January 28, 2020
Q: Wajax and Transcontinental have several things in common : mid single digit p/e, moderately high yield, relatively safe pay-out ratio, and a turnaround in earnings seems possible. Can you think of any other companies whose profile hits the 4 previously mentioned criteria. Thank you.
Read Answer
Asked by JACK on January 22, 2020