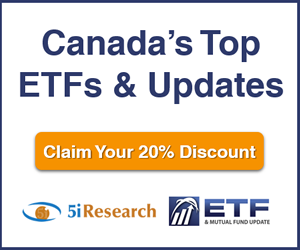 5i Report
MAY 01, 2020 - Showing good preliminary first quarter results and a more flexible balance sheet, Boyd remains one of the largest operators of non-franchised collision repair centers in North America and well-positioned to come out strong from the COVID-19 crisis.
Download Report
5i Recent Questions
Q: I have full positions in the above except KXS and REAL. For available cash is there a stock that you like and would consider adding to this portfolio .
Read Answer
Asked by Roy on May 29, 2020
Q: I'm looking to convert a RESP invested in mutual fund (chorus II agressive growth) to lower fees and menage it more actively. Kids are 5 and 2 years old.

I was thinking to diversify with 3 or 4 ETF for 70% of this portfolio. What are your thoughts about a combinaison of VFV, XIC, XIT, ZQQ and DXG for long term? Do you have better suggestions?

Althought, is investing in XIT and ZQQ and DXG a good idea on short term since tech valuation is already high at this moment compared to other sectors?

For the rest of portfolio (30%), i would go with stocks. What would be your top 4 on short term (next 6-12 months) and on long term?
Read Answer
Asked by François on June 02, 2020
Q: Good Morning,
I'm looking for 8-10 Canadian stocks that you think will do well over the next few years , maybe a mixture of safe solid names mixed in with some higher risk higher growth names. To list a few ideas I am thinking of a bank , maybe BMO, ENB,BAM.a,LSPD,KXS,BYD,GOOS,GSY.
Please add and/or change as you see fit.
thanks
Read Answer
Asked by Chris on May 29, 2020