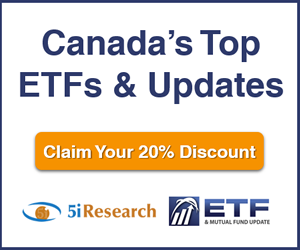 5i Recent Questions
Q: Hi,

I own both versions of TRI stock and it does very well but I'm worried its momentum is unsustainable. If you look at a five year chart, it's becoming parabolic. Why is this company doing so well, has such a remarkable beta, and what are its prospects in the next five years?
Read Answer
Asked by Graeme on May 21, 2019
Q: Apart from financials and energy, which Cdn income stock has the best growth prospects ? Thanks.
Read Answer
Asked by Norman on May 14, 2019
Q: Would you please give me your 5 best ideas for momentum stocks in any sector other than tech or healthcare and say why you chose them. A big thank you for all you do for members.
Read Answer
Asked by Elaine on May 08, 2019