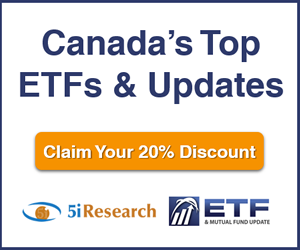 5i Recent Questions
Q: Hi,

Quick thoughts on these companies. I'm doing some clean up and these positions are under 1% in my portfolio. Which ones would you continue to hold, add to or just sell? Can you please rank. I have a diversified portfolio. Thanks!

Read Answer
Asked by Keith on August 02, 2019
Q: Early thoughts on the earnings releases today?
Read Answer
Asked by Douglas on July 25, 2019
Q: I am trying to figure out my sector distribution. I think that some stocks could be classified in a couple sectors. Could you please let me know what percentage of the following would you allocate to different sectors? For example, would you consider L to be 90% Cons Staples and 10% Healthcare?

L Cons Staples:Healthcare
CTC.A Cons Staples:Cons Discret
ENB Energy:Utilities
TRP Energy:Utilities
SIS Industrial:Healthcare

Are there any others of note that you can think of?

Thank you,

Fed

Read Answer
Asked by Federico on July 17, 2019