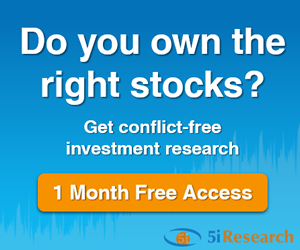 5i Recent Questions
Q: Hi,
The portfolio Analytics suggests that I hold 8% in communication. Currently I only have 2%, all in Telus. Could you please suggest 2-3 names in the sector, both in U.S. and international? thanks.
Read Answer
Asked by Dajin on July 19, 2019
Q: I am devoid of any coms, utilities and real estate. I have the cash to add a full positon. Is this a good time to add to any of these sectors. What of your recommended portfolio holding would be a good add. Mainly a balanced follower but open all portfolios.
Read Answer
Asked by Tom on June 07, 2019
Q: I would like to buy two of these. How would you rank them in terms of growth and volatility?
If one is going in a TFSA and the other in a RIFF which is the best RIFF choice?
Thanks for your valuable advice.
Read Answer
Asked by ronald on May 29, 2019