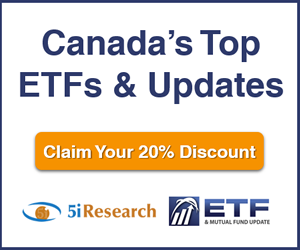 5i Recent Questions
Q: I have heard on BNN market call that Telus pay out ratio is higher than its cash flow. Also that the BCE significant profit is derived from landline phones which will be declining. In such case an investment in these two telcos at this time would be of questionable value . Would you agree with such statement?
Read Answer
Asked by Miroslaw on May 27, 2020
Q: In a portfolio where the priorities are capital preservation and some income, these 7 equities represent about 45% of the total value. The other 55% is in sadly low paying GICs. The TOU is a left over from more positive times with a very small weight and kept with a hope for natural gas. The other 6 have weights of about 3% (TD) to 10% (BCE). My question is about how these would hold up if we had a very significant downturn with re-test to recent lows (or lower) with a much more prolonged recovery; do these stocks have some resilience? Are the balance sheets sufficiently secure to see less of an negative impact? Is there sufficient diversification with these holdings? Thanks for your excellent service.
Read Answer
Asked by Leonard on May 25, 2020
Q: Hello Peter,
Is Well health technologies taking a hit due to the financing that was lower than the current price? If so, is it a good time to add to it.. Why are companies like fortis and other utilities and telecoms taking a hit . I thought lower rates would favour utilities and with work from home, companies like BCE would benefit as more people use the network. Lastly, do you feel it is time to add to LSPD or take a break given recent surge.. thanks very much
Read Answer
Asked by umedali on May 22, 2020