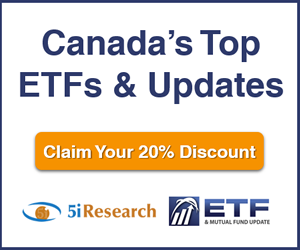 5i Report
JUL 09, 2018 - Enterprise software solution provider with high insider ownership, stellar fundamentals, strong recent acquisitions and reaching all-time highs. Rating downgraded one notch to 'B+'.
Download Report

5i Recent Questions
Q: Greetings.

How much cash per share does Enghouse currently have?

Lastly, what would be the top 2 arguments against owning Enghouse?

Thanks.

John
Read Answer
Asked by John on January 14, 2019
Q: Could you please explain the process of and the reasons , including pros/cons, for the ENGH stock split that was announced later in December. What actually is going to happen - I don't understand exactly what they mean by doing it by way of paying a dividend ? Isn't a stock split usually done to increase the number of shares available .
I hold the stock and have been very happy with its performance but find this confusing and am not sure what I will end up with.
Many thanks, as always.
Read Answer
Asked by Alexandra on January 14, 2019
Q: How would you rate and rank these technology stocks as to growth and investment potential for 3 to 5 years?
Thank you, as always, excellent advice!
Read Answer
Asked by ziggy on January 14, 2019