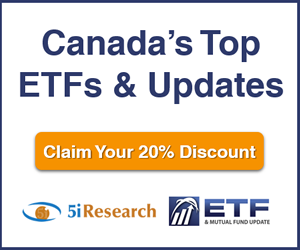 5i Report
AUG 27, 2020 - ENGH's stock has benefited recently from short-term demand in remote work solutions, fleet management solutions as well as continued investor interest in the 5G space. We think these trends will continue to benefit ENGH in the future. Rating maintained at 'B+'.
Download Report
5i Recent Questions
Q: I have held these companies for about a year and have basically broken even. Being retired now and partly relying on dividend income, would it be a good move to sell these 2 companies and invest in other blue chip dividend payers and forego possible capital appreciation in these stocks. It does seem to me that these 2 companies have languished compared to my other tech exposures. What 3 or 4 dividend payers would you recommend for stable dividend and increases and some growth potential.
Thanks, as always, for your informed input.
Kevin
Read Answer
Asked by Kevin on October 27, 2020
Q: I currently hold small positions, about 1%, of each of these stocks. Are they similar enough to consider consolidating into one holding? Which one would provide the better growth opportunity going forward?
Read Answer
Asked by Bruce on October 26, 2020
Q: Anything doing with Enghouse today?
Tech market seems benign, if not slightly positive today, yet ENGH is down 5%.
This despite two positive PRs today, especially from it's Locus Division which announced a $55M contract - a company acquired for less than $15M.

What give in this unusual movement.?
Read Answer
Asked by JAIME on October 23, 2020