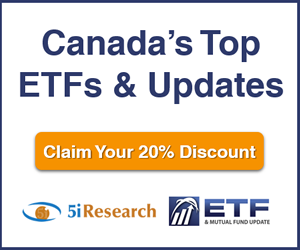 5i Report
JUL 09, 2018 - Enterprise software solution provider with high insider ownership, stellar fundamentals, strong recent acquisitions and reaching all-time highs. Rating downgraded one notch to 'B+'.
Download Report

5i Recent Questions
Q: Hi Peter, Ryan, and Team,

In our combined portfolio (RRIF, RRSP, TFSAs, and non-registered account), we are underweight in Information Technology. 5i's latest recommendation for this sector's weighting is 15%, but we are at 13.4%.

We hold these stocks/ETF followed by their weighting:
CSU: 5.67%
ENGH: 2.38%
KXS: 1.09%
OTEX: 2.50%
SYZ: 0.92%
XIT: 0.91% (We use it to park cash as it's a commission-free ETF for us)

My wife has a preference for holding dividend payers (even a small dividend) in her RRSP. In her RRSP, she holds a 1.51 % position in CSU, and the full 2.38% of ENGH. In order to increase the IT weighting to 15%, she needs to invest $19,500. There is sufficient cash in her RRSP for this purchase. What course of action would you suggest? Should she top up her position in ENGH? Or should she start a new position in ET or OTEX?

Please deduct sufficient credits for this rather convoluted question. Your guidance is very valuable to us.


Read Answer
Asked by Jerry on May 14, 2019
Q: Hi Peter, looking into buying ENGH. Is it a good entry point. ? Thanks. Alnoor
Read Answer
Asked by Alnoor on May 09, 2019
Q: I want to do a home renovation project and need some cash. Could you rank these stocks in order of the ones you would sell first to last in my position. Cineplex, Couche Tard, North West, MTY, Power Financial, Enghouse and Calian. I probably only need three names to raise what I need.
Read Answer
Asked by Andrew on May 08, 2019