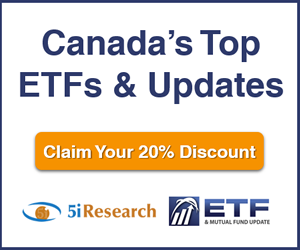 5i Report
APR 13, 2020 - This payment processing software provider has seen its shares slash by ~70% over the past two months given the impact from the restaurants and retail shutdowns. With a strong net cash position, LSPD remains far ahead of its competitors. Rating maintained at 'B+'.
Download Report
5i Recent Questions
Q: Hello,
Would you consider the following 6 stocks as beneficiaries that could benefit should the Covid situation worsen?

If not, what stocks do you consider that will benefit?

Thanks
Read Answer
Asked by Ilie on October 28, 2020
Q: Hi group still agonizing over keeping or selling this stock before results for 3 rd quarter are posted next week Nov 3. Looks like lots of insider trading (can you confirm?) the stock came off significantly over the last month . Looks fishy to me that there is some information out there that we as shareholders do not have (hence the question on insider trading) - please comment. My second question is on LSPS I sold at $46.50 Cad and am waiting to get back in - do you see the stock dropping below $40 is this environment or will it hold - should I buy sooner rather than later I am a moderate risk investors . Thanks for your guidance.
Read Answer
Asked by Terence on October 28, 2020
Q: I hold the above companies in my tech sector. Just bought Apple last week. I would like to buy 2 more us stocks for 3+ years . What would you suggest in terms of leaders in their business that combines future growth and some good momentum. Thank you for the great service.
Read Answer
Asked by Jacques on October 19, 2020