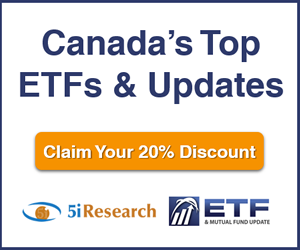 5i Report
JUN 03, 2019 - This is an interesting company in the payments processing space that has just gone public. Lightspeed POS has a wide addressable market and we think there is real potential for the company to make for another successful Canadian growth story.
Download Report
5i Recent Questions
Q: I have a 4.5-5% weighting in all of these and they represent my tech holdings. Any need in your opinion to sell any of them in light of world news? Might LSPD as an example feel the impact of fewer restaurant goers? Would you sell any of these based on fundamentals to replace with something you prefer more?
Read Answer
Asked by Tim on February 14, 2020
Q: Due to fortunate timing following some great advice (thanks 5I!!) combined with the recent market surge, we find ourselves overweight in Tech. With relatively equal weighting, which of these 7 companies (if any) would you consider selling? In what order?
Read Answer
Asked by Stan on February 13, 2020
Q: I started half positions in these company's last week. Do you think it would be best to buy full positions now or wait for a little pullback?
Read Answer
Asked by sean on February 13, 2020