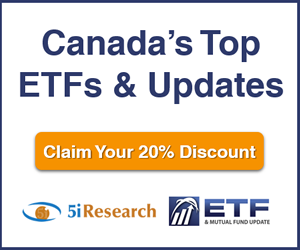 5i Report
JUN 03, 2019 - This is an interesting company in the payments processing space that has just gone public. Lightspeed POS has a wide addressable market and we think there is real potential for the company to make for another successful Canadian growth story.
Download Report

5i Recent Questions
Q: So, the goons over at Motley Fool Canada having been hyping up a recent Canadian tech IPO, with the usual comparisons to Amazon, Netflix and Shopify.

Travis over at Stock Gumshoe speculates that they're talking about LightSpeed POS (in this blog https://www.stockgumshoe.com/reviews/stock-advisor-canada/whats-the-shopify-2-0-teased-by-motley-fool-canada/), a company I was already familiar with thanks to your growth portfolio.

I'm was wondering if I could get your take on this enormous hype - obviously this is Motley's bread and butter, but since you just issued a report on Lightspeed back in June I'm curious.
Read Answer
Asked by Amanda on August 19, 2019
Q: Would it be wise to gain some of my losses by selling weed and buying Lspd ?
Read Answer
Asked by Jo-Anne on August 16, 2019
Q: The share issue is being done at $35 while the stock is trading at close to $40. If one does not have access through broker dealers should you wait to purchase - seems like over paying for the stock - I thought It was more common for the market price to trade close to a new share issue price.
Read Answer
Asked by Aleem on August 16, 2019