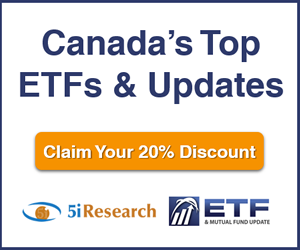 5i Report
MAR 27, 2018 - Automobile supplier with an attractive valuation and focused on shareholder value. Rating maintained at 'B+'.
Download Report

5i Recent Questions
Q: hello Peter, can you please advise which stocks pay dividends in USD (from our model portfolios or otherwise solid names). Also, do most brokerages will keep in USD or convert to cdn. I noticed in my DISNAT RRSP account, dividend from BAM were in cdn dollars. \not sure if they converted to cdn, if so then, may move account to BMO INVESTORLINE or INT BROKERS.
Read Answer
Asked by r on February 15, 2019
Q: In my portfolio I have following Canadian equities: AQN (4.9%), BCE (4.78%), BNS (4.64%), WXM (4.5%), SIS (3.8%), BEP (2.68%), MG (2.29%), KXS (2.03%), PBH (1.94%), MX (1.92%), COV (1.87%), TSGI (1.76%).

I have a full positions worth of cash I would like to add to my Canadian content and was wondering on your thoughts as to adding to one new stock (ATD.B, WSP, CCL.B, other suggestion), 2 half positions, or adding to my existing positions.

I have a 20 year time frame and comfortable with some risk.
Thank you.
Read Answer
Asked by Dave on February 13, 2019
Q: Why has LNR under performed MG for the past year? Would you be buying LNR at these prices for an aggressive investor with 5 year time frame?
Read Answer
Asked by Robert on February 12, 2019