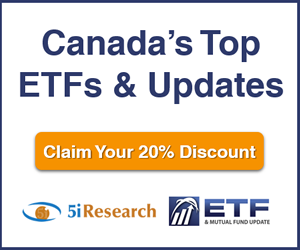 5i Report
OCT 17, 2019 - Automobile supplier with an attractive valuation relative to global peers and historic multiples. Focused on shareholder value. Rating maintained at 'B+'.
Download Report
5i Recent Questions
Q: I am underweight in these companies from your Balanced Portfolio and I have some money to buy into one of the above. It would not materially affect my sector weighting and dividends, while nice, do no affect my choices. Which one would you suggest for a long term hold?
Read Answer
Asked by jacques on February 18, 2020
Q: I have some American cash that I would like to put to work but am hesitant to buy American stocks. I know there are Canadian companies that are listed in the United States. My question is, which Canadian companies that are listed in the U.S. would you buy today, based on the belief that they have the most upward potential for 2020. I would appreciate it if you could suggest 5 or 6 companies.








Read Answer
Asked by Les on February 12, 2020
Q: Hello Peter,
If the US economy hypothetically grows closer to 3 percent as forecasted by Trump; which sectors would lead the way in your opinion?
Also, the Canadian economy should also experience a tailwind. How would you suggest the portfolio could be adjusted?
Any pointers to specific stocks both here and south that one could look at?
Regards.
Read Answer
Asked by Rajiv on February 12, 2020