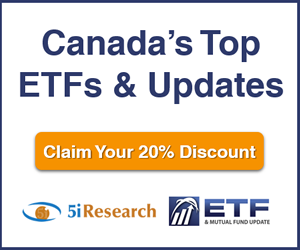 5i Report
MAR 27, 2018 - Automobile supplier with an attractive valuation and focused on shareholder value. Rating maintained at 'B+'.
Download Report

5i Recent Questions
Q: Hi,
I wish to help fight climate change via investing in low-carbon companies - (renewable energy sources, EVs, batteries, materials from recycled sources, straw bale construction, vegan foods, etc) and also stop investing in fossil fuels, animal agriculture, etc as much as possible. Could you easily adjust your portfolios to make this possible? Are there ETFs that I could invest in as an alternative? I currently use both your income and balanced portfolios.
Thanks,
Helen
Read Answer
Asked by Helen on December 12, 2018
Q: do You think it is a good time to buy these stock? for long term investment like snow ball.
appreciate your time!

Jacky
Read Answer
Asked by liang on December 07, 2018
Q: With much volatility which stocks have become very good buy?
Read Answer
Asked by Nizar on December 07, 2018