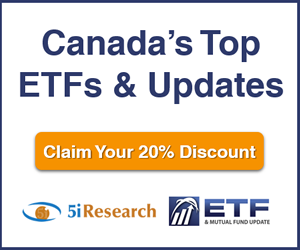 5i Recent Questions
Q: If you could only buy one of these in the current market, which would you prefer and why. Is there an argument for holding both of them.
Thanks as always.
Read Answer
Asked by ronald on June 14, 2019
Q: Do you like VA or better to invest in a different ETF? I own only this ETF and AFG Global Dividend Fund. The VA ETF has not performed that well and wonder if I should invest a better overall global ETF? If so what would be your recommendation?

Thanks

Read Answer
Asked by on June 12, 2019
Q: Hi, thank you for the article on international stocks and the portfolio analytics.
I am now trying to decrease my Canadian home bias (40% to 25%) by increasing my international exposure (20% to 35%) and maintaining my US at 40%. My wife and I own XWD, VE and XEF in our TFSAs. I was thinking of selling XWD and adding VEE or VWO (RRSP) and/or VDU or VEA (RRSP). The switch to RRSP additions is to benefit from US withholding tax exemption.

Could I have your thoughts on the above changes. Is there too much overlap in owning all four ETFs? Could I simplify to one, two or three?

Thank you.
Read Answer
Asked by Dave on April 17, 2019