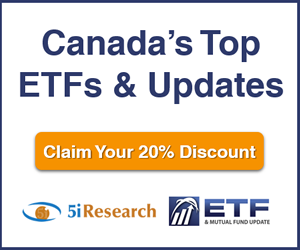 5i Recent Questions
Q: I have the following securities in what I consider a balanced portfolio. The fixed income portion doesnít show here because it consists of OAS. CCP. Plus two other pensions.
Iím thinking of sell part position in MMX ( small loss);and ARE to realize a capital loss while at the same time raising some cash for the next pullback. I like TFII . We need to keep the food chain moving. Trucking an important part . The other is cargo jet. Am I on the right track . Your opinion. Or would you look elsewhere given the current holdings.
Read Answer
Asked by Roy on March 27, 2020
Q: Luckily, I went to cash on most of my US holdings in Feb, but kept some VIG, thinking it would survive better than others. That has not really been true and I notice that it does not bounce as much on an up day as one like VIS, which also pays a higher yield. As I start picking away at re-building my US portfolio, what 3 ETF's would you recommend?
Read Answer
Asked by Maria on March 26, 2020
Q: I am an 88 year old, investing for over 70 years, and an appreciative member of 5i since inception. My present objectives include creating capital losses; reducing my formerly 80 stock non-registered portfolio to only those in your Balanced Portfolio; thereby making my life easier so that I do not concern myself each day with fluctuations, and let you make the decisions;etc., I believe I have the following options; 1) Sell all present losers; 2) Henceforth buy or sell only stocks in the Balanced Portfolio 3) Where the 30 day rule applies, buy comparative stocks for the 30 days).. What is your opinion? Do you have better proposals in view of the present crisis? Thank you in advance for your usual consideration and advice.
Read Answer
Asked by Harold on March 23, 2020