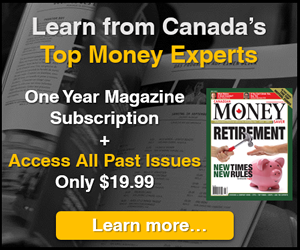 5i Recent Questions
Q: I hold the above equities. I have additional funds to allocate. Your suggestions please. Take this opportunity to thank Peter for a great job, very reliable.
I would not want to add to my positions in ECN.PR.A , ENB, PNG ,& LSPD because of weighting's and/or risk.
Read Answer
Asked by Roy on February 12, 2020
Q: Greetings,

I just sold some mutual funds(finally) in my wife's RRSP account. We are fairly diversified at individual level, majority of our holdings are from your Balanced and some from growth and income portfolios. All our funds are in Canadian and would like to diversify.

Please advise, if this is right time to diversify in to US/World markets. if it is a right time, can you suggest few EFT's for 5+ year hold.

Read Answer
Asked by Atchuta on February 06, 2020
Q: The vanguard ETFs make up 13% of my portfolio. In the tech space I own PNG & LSPD.
A little bit overweight in both due to increase in value . If I were to buy another tech stock which would you suggest. My portfolio contains mostly dividend stocks with some Growth. My biggest risk would be if interest rates were to rise.
Read Answer
Asked by Roy on January 30, 2020