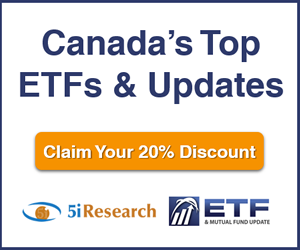 5i Recent Questions
Q: It seems a lot of investors are trying to guess which pharmaceutical company will win the vaccine lottery. Assuming there is a vaccine developed by one of these private companies nobody knows what type of profit margin there will be. That seems like a high risk investment strategy to me. Logic suggests that the amount of money I, or my government, will spend to buy my COVID-19 vaccine will pale in comparison with the amount that will we will all spend on PPE, other medical equipment, hand sanitizer, etc, Rather than gamble on which company may win the vaccine lottery wouldn't it make more sense to invest in XLV or other ETFs which include the companies that are guaranteed to benefit from all of this extra business?
Read Answer
Asked by Alan on May 20, 2020
Q: Hi group I believe that Tech + health + gold will be the leaders when we come out of recession. Can you give me a list of 2 ETFs for each sector along with 2 individual stocks you like for Canada + USA. Am also interested you take on my sectors that will lead the recovery and should I start picking away or wait ??? (I believe the market are vastly overbought and does not factor in the economic reality that the virus is going to do to the market. Please deduct credits at your discretion.
Read Answer
Asked by Terence on May 21, 2020
Q: What would be your ETF choice for US Healthcare?
Read Answer
Asked by Tony on May 15, 2020