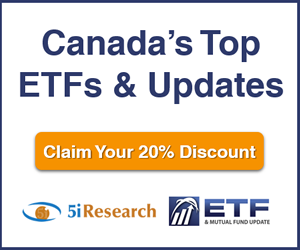 5i Recent Questions
Q: I have the following securities in what I consider a balanced portfolio. The fixed income portion doesn't show here because it consists of OAS. CCP. Plus two other pensions.
I'm thinking of sell part position in MMX ( small loss);and ARE to realize a capital loss while at the same time raising some cash for the next pullback. I like TFII . We need to keep the food chain moving. Trucking an important part . The other is cargo jet. Am I on the right track . Your opinion. Or would you look elsewhere given the current holdings.
Read Answer
Asked by Roy on March 27, 2020
Q: Dear 5i
I'm always a little confused as to which companies are CDN hedged and which are not . Just because it's listed on the TSX doesn't` always mean that it is hedged I'm guessing . I'm also assuming that it looks like the CDN dollar is going to be weak compared to the US dollar for awhile .That being said which of the ETF`s listed above are CDN hedged and is it wise to have a balance of hedged and unhedged anyways ?
Typically you expect share prices to rise as earnings increase . With the state of the economy ie covid19 it is likely that earnings will be lower for the next couple quarters at least so there are few expectations for higher earnings from most companies .Given this , would you expect the market to rebound higher even before there are rising earnings simply on the anticipation that higher earnings will eventually happen once covid19 is proven to be under control , or do you think we would actually have to wait for increased earnings to occur before we would see any meaningful bounce in the markets ?
Please deduct points appropriately .
Thanks
Bill
Read Answer
Asked by Bill on March 20, 2020
Q: Which ETF's would you currently recommend to enter the market with broad market exposure. Perhaps one that covers canadian stocks and one that covers US stocks.
Read Answer
Asked by Alex on March 23, 2020