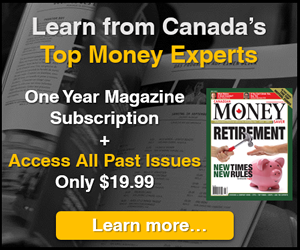 5i Recent Questions
Q: My question involves whether to sell Xhy to buy more bkln making about 3% of my RRIF , as higher risk income. My understanding is that senior loans are less risky should the economy slow but still provide a good dividend. Is ther an alternative senior bond etf which you would prefer?
Thanks for your insight.
Read Answer
Asked by Tom on September 13, 2019
Q: Please rate these as BUY; HOLD; or IGNORE. My purpose, of course, is market down turn protection.
Read Answer
Asked by Terry on August 26, 2019
Q: whats are your top 5 income etfs hedged Canadian Thanks Barry
Read Answer
Asked by BARRY on August 14, 2019