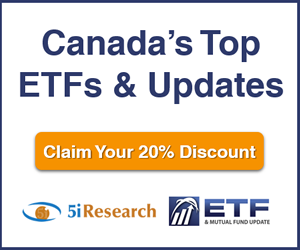 5i Recent Questions
Q: Please rate these as BUY; HOLD; or IGNORE. My purpose, of course, is market down turn protection.
Read Answer
Asked by Terry on August 26, 2019
Q: I hold about 12% of our fixed income in ZHY, the balance in ZAG. If we are heading into recession, default rates my rise but interest rates may fall. Does this holding make sense for a balanced (60/40) portfolio, retired investor living off the income. Capital preservation is important but volatility is expected and tolerable. Thanks for the fine service! Jim
Read Answer
Asked by Jim on August 15, 2019
Q: ZHY: high yield bond fund. Sitting on a fair bit of cash in RIF & RRSP from accumulated dividends. Don't want to deploy into buying more shares (dividend growers) as I think there may be a buying opportunity in the near future: uncertain economy and interest rate policy. Mild recession - rates the same or may go down, and if no recession rates may go up again at some point. Each scenario will have an opposite effect of the price of this ETF. Best case please.
Read Answer
Asked by James on April 03, 2019